Pastor Jane Kathurima of Maryland has lost her mother
Pastor Jane Kathurima of Maryland has lost her mother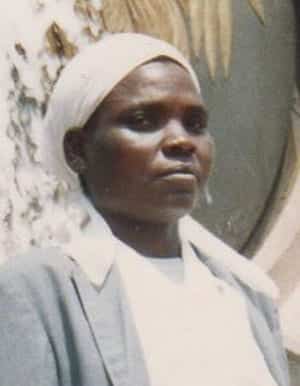 It is with deep sorrow that we announce the death of Terethina Mberenya M'Miriti of Kariene Nkubu in Meru County, which occurred on 18th August 2013 after a short illness. She was the mother of Pastor Jane Kathurima,the wife of Pastor Martin Kathurima of Christ Worship Center in Silver Spring Maryland.
She is survived by her husband Joackim M'Miriti and was mother to Celina M'Miriti, Pastor Jane Kathurima of Gaithersburg Maryland and Florence Nkatha Mutuma.She was mother in law to Pastor Martin Kathurima of Gaithersburg Maryland and Simon Mutuma of Kenya Police in Machakos County.
Friends, Relatives and well-wishers are meeting daily at Pastor Kathurima's residence.Address-20036 Cinnabar Drive, Gaithersburg Maryland 20879 from 6.30 pm to 9.00 pm.
Memorial service will be held on Saturday the 24th August 2013 at Christ Worship Center International. Address 14301 Layhill Road, Silver Spring Maryland 20906 from 4.00 pm.
More details will follow later.
For more info, Contact:
Evangelist Isaac Kariuki-240 426 5633
Pastor Martin Kathurima-240 491 1587
Pastor Jane Kathurima-301 793 5281
Evangeline Kirigwa -240 418 1736