Njeri Mucheru begs husband David Oyatta to accept Jesus Christ

Njeri Mucheru begs husband David Oyatta to accept Jesus Christ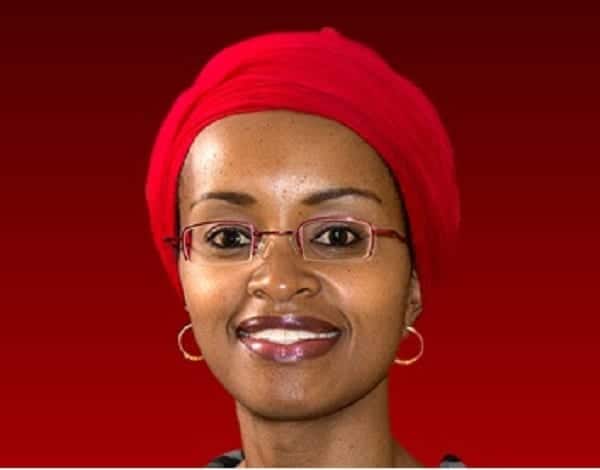 A lawyer and avid blogger has revealed about her 'rocky' marriage with city's most prominent lawyer. Njeri Mucheru-Oyatta has been writing on her blog about their marriage problems with advocate David Oyatta.
Njeri has told The Nairobian that the posts on her blog are meant for her husband and that she now wants him to become a Christian.
Top city advocate David Oyatta is grappling with salacious bedroom matters that his wife Njeri Mucheru-Oyatta has been writing on her blog.
Lawyer Njeri on her blog www.NjeriMucheru.com wants her husband to believe in Jesus Christ. In a phone interview with The Nairobian, Njeri said posts on the blog are meant for her husband.
"I love him. I am writing this blog to tell the whole world what he did to me but is motivated by love. I want him to get saved so that he can be able to hear me when I talk to him. He is the father of my children," said Njeri.
Njeri admitted that she indeed owns the blog. "Yes, it's my site and I have written so much in it. It's not somebody trying to impersonate me. I am the one who runs that blog. You can quote anything from the site," she added.
When reached for comment, Mr Oyatta refused to speak about the website, or even accept or deny his wife's accusations.
"I have nothing to say on the issue. When two people are married, differences usually do occur and I don't want to discuss my wife with the media," he said. He further asked our reporter: "Are you married? If you are, then you know what marriage is all about and I hope you understand."
Njeri, who claims to be a mother of three, says her nine-year-old marriage has not been smooth sailing. "It is my husband's turn to get saved. I believe that my husband can get saved because God is using me to make my husband face his greatest fear. God never fails and cannot be defeated. My husband will get saved. You wait and see. We are married. We are one," she says.
In her website, she claims that she has not spoken to her husband since early this year and she had even moved out of the bedroom and also stopped picking his calls.
"For many months we lived in complete silence. I never asked him for anything at all. Thanks to my God, I have a successful career and was making my own money, which was enough for me to provide for myself and my three children sufficiently," she writes on her blog.
"My husband's greatest fear is for people to know who he really is. I on the other hand find great joy in revealing my true self to the whole world. In order to get saved, God made me face my greatest fear, which was being rejected by a man that I loved.
It is true that I was proud. I believed that I was all that and my husband was lucky to have me as his wife. The realization of just how little my husband valued my love for him tormented me and almost killed me.
"God wants to use me to help women become like me. He is pleased with me and He wants women to know what it takes for God to be pleased with them. Actually, what God wants is for us women to desire to please Him and not anyone else. I have realized that women, of whom I am one, are motivated only by the desire to please someone. I have also realized that all the problems that women face result from trying to please anyone other than God."
Source-standardmedia.co.ke
Njeri Mucheru begs husband David Oyatta to accept Jesus Christ