DP William Ruto faults ICC Prosecutor's 'shoddy investigation'
DP William Ruto faults ICC Prosecutor's 'shoddy investigation'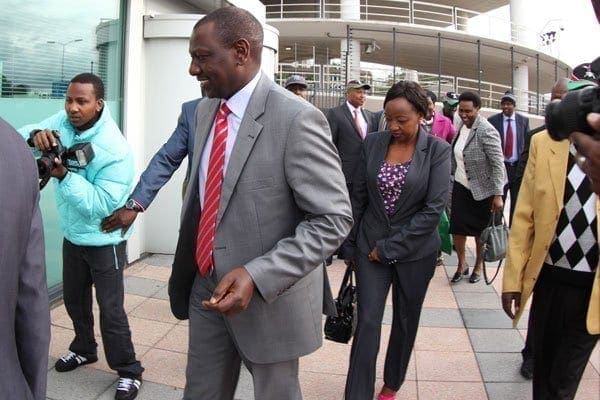 NAIROBI, KENYA: Deputy President William Ruto expressed optimism of emerging victorious in the on going case against him at the International Criminal Court ( ICC).
Through his lawyer Karim Khan, Ruto pointed out at various weaknesses in the work of ICC Prosecutor during investigations that would vindicate him at the end of the trial.
Khan accused the former ICC Prosecutor Moreno Ocampo of importing evidence from archives without going to the ground to do his own investigations.
"Mr President, what the Prosecution has done is pathetic, Ocampo named suspects even before the investigation itself was authorised," he said.
He said the Prosecutor's investigations portrayed his client as one who is violent and hate Kikuyu community yet that was not the true picture.
The defence lawyer argued that Ruto despite coming from constituency ( Eldoret North) dominated by various tribes was able to get highest number of votes in 2007 general elections, a testimony that he is liked by all communities.
"Ruto got more votes in 2007 and has been elected on three different times breaking the constituency's one-term tradition," he argued.
"My client's two sisters are married to Kikuyus, it doesn't hold water when the Prosecutor purpots that Mr Ruto would imagine sponsoring violence against community where his two sisters are married," said Khan.
Khan said Ruto's rural home where the attacks were allegedly planned is few kilometers away from police station and there was no possibility on how the attacks could have been coordinated without the attention of the police.
"My client was not in government in the run up to the 2007 general elections, it is not possible for an opposition MP to plan such magnitude violence without attracting attention of security personnel."
The Deputy President together with former radio journalist Joshua Sang are facing charges linked to the the 2007-2008 after election violence where over 1000 victims lost their lives and thousands displaced.