Kenyan man in UK who murdered wife arraigned in court
Kenyan man in UK who murdered wife arraigned in court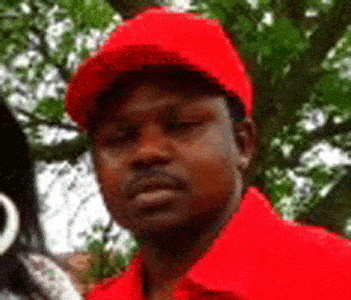 The Kenyan community in the United Kingdom is still trying to come to terms with the shocking reports that a man of Kenyan descent had allegedly brutally murdered his wife.
Reports circulating on social media on Sunday indicated that a Kenyan man identified as Richard Otunga of Northolt, West London had allegedly stabbed his wife Shamim Gabriel to death in front of their six-year old daughter.
On Tuesday morning, Richard Otunga, 37, appeared before the Ealing Magistrates court sitting in Uxbridge and was remanded in custody pending hearing of the case later in 2014.
He was charged that on 29th December this year, he killed his wife, Shamim Gabriel. The offence was allegedly committed at their home in Northolt area, West London.
It was reported that the couples daughter called the police for help through the 999 emergency number as the killer dad was on phone bragging to his father-in-law of how he had killed the daughter after a domestic quarrel.
According to a Facebook post by Joe Ngugi, a Kenyan resident of London, the Police who arrived at the scene within minutes found the woman already dead.
Mr Ngugi said Mr Otunga who was immediately arrested was being detained at a local police station for interrogation.
Cases of domestic violence within the Kenyan Diaspora community have been on the rise in the recent past.
Acts of family violence, drug and alcohol abuse and suicides have become common occurrences within the Diaspora community.-Daily Nation
Kenyan man in UK who murdered wife arraigned in court