Nairobi married women: Like 'Keshas', Sex Scandals Haunt Chamas
Nairobi married women: Like 'Keshas', Sex Scandals Haunt Chamas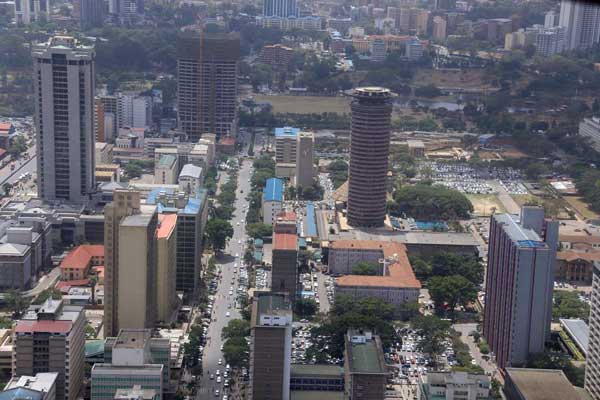 The Nairobian has unearthed how some married Nairobi women have illicit relationships.
The women routinely and continually cheat on their husbands while using 'chama meetings' as a cover.
Chamas, popularised in mid-2000s as micro-savings groups, are now believed to be more than 300,000 in Kenya with Sh300 billion in assets, according to Kenya Association of Investment Groups (KAIG).
Of the eight women interviewed for this story by The Nairobian, three admitted to have used chama meetings as a ploy to cheat.
Four said they have friends who use chamas as an excuse and one said she has never heard of women using the meetings to cheat on their husbands.
Out-of-town meetings
Chamas are known for their exclusivity, and are popular with women, especially in Nairobi.
New members undergo extensive interviews and must be introduced by an existing member. One of our sources revealed to us that in their chama, once a new member has been thoroughly vetted, she can join theinvestment group for their monthly excursions outside the city.
She said even though they meet every Sunday after church service, the chama usually plans for an out-of-town meeting, where the members will use the opportunity to relax and have some 'me-time' away from the pressures and of being a mother and a wife.
"In our group, initially, it was a brilliant idea for career women who were too busy to separate their professional and family life. They didn't have any social life," says our source.
Were also cheating on us
She reveals that it was mid 2012 that a few group members decided to invite their toy boys along for the out-of-town trips. Their chama has 11 members.
"The justification was simple. Many of us suspected that our husbands were also cheating on us. Some of us even had proof, so what's the point of waiting for a man who is having his desires fulfilled by another woman?" our source posed.
'Udaku' from friends
She says in the past one year, she has 'only' had two regular men who she uses whenever she goes out of town.
"I don't want to keep my mileage high with many men, I would rather use the current one until something happens to separate us," she says with a coy smile.
The shocking fact is that as much as chama actually do help women invest, another source says she always looks forward to the chama meeting days so that: "Nipate udaku kutoka kwa marafiki zangu vile last time kulienda (so I learn of the latest gossip from friends)."
She insists that she has never cheated on her husband but she has seen nearly all her friends do it.
"I am so faithful to my man, but my friends aren't," she says as she sips a soda at the eatery near a petrol station in Donholm. They meet every 10 days, officially from 2pm to 5pm but unofficially from 5pm to 7pm.
"We used to have our meetings in a member's house in rotation, but some of us weren't comfortable with the intrusion. So we started meeting at a city restaurantbut over time, we moved to another location," she reveals.
Relax with their toy boys
The group of 14 meet every Sunday in a spacious entertainment joint where they spend two to three hours discussing development issues.
After that, the facility has affordable accommodation where some members retreat to relax with their toy boys before they head home at about seven in the night. Another source, who actually visited our offices for a different interview, says there is a lot of peer pressure in the chamas.
Mpango wa kando
"Nearly all the women in my chama lead the same lifestyle, take their children to the same school and buy their clothes from the same shop. Some even go ahead to give the mpango wa kando (secret affairs) a try and get hooked. It is all harmless fun, and no woman can contemplate leaving the husband for a mpango wa kando," she says. She gives an example of an incident in which one married woman even quit her chama when she realised that most members were using the meetings as an excuse to entertain men.
No husband suspicion
"She joined the chama but after four months, she asked to withdraw her funds and quietly left. She didn't give reasons but we all know she was very uncomfortable," our source said.
She justified the chama outings, saying that even men usually have business or road trips with their friends.
"Do you think a woman can be so stupid to accept that some of this business tripsaren't business trips at all? A man goes for a business trip and when you inquire, you realise his best friend has also gone for a business trip, yet he is an engineer and his friend is a doctor," she said. Although the women interviewed claim their husbands have never had suspicions that chama meetings are also used for sex, most say that they also take precautions.
Nairobi married women: Like 'Keshas', Sex Scandals Haunt Chamas