Richard Onyonka pleads not guilty of Sh21m fraud case
Richard Onyonka pleads not guilty of Sh21m fraud case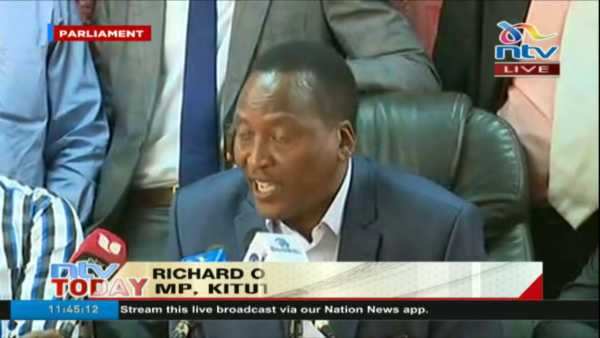 Kitutu Chache South MP Richard Onyonka on Monday morning denied involvement in a sugar purchase deal that led to the non-payment of Sh21.2 million of value added tax.
Mr Onyonka appeared before Kisumu Chief magistrate Lucy Gitari where he denied being part of a tax evasion conspiracy that culminated in the non-payment of Sh21,250,637.90 after purchase of sugar from Chemelil Sugar Company in 2008.
The funds used to buy the sugar, the charges said, were drawn from the Constituency Development Fund (CDF) kitty.
The prosecution told the court that Mr Onyonka, with another person who has not yet been arraigned in court, failed to remit the amount to the Kenya Revenue Authority for the purchase.
Mr Onyonka and the other person, the court heard, lied that the CDF had lawfully withheld the tax.
The court was also told that Mr Onyonka, using his position as the CDF patron, conferred the Sh21.5 million to a Mr James Siro "by causing Chemelil Sugar Company Limited to sell sugar purportedly to Kitutu Chache Constituency Development Fund at a price less Value Added Tax".
For those alleged offences, Mr Onyonka was charged with the first count of conspiring to commit an offence involving an economic crime, which is contrary to the Anti-Corruption and Economic Crimes Act.
As an alternative to the first count, he faced the charge of conspiring to defraud the public, which is in contravention to the same economic crimes Act.
On the second count, the lawmaker was charged with abuse of office, also contrary to the same Act. All the offences were said to have been committed on or about April 23, 2008.
He pleaded not guilty to all counts and was released on a Sh40 million bond plus one surety or a Sh5 million cash bail.
The case will be heard on April 1-3 before Mrs Gitari. Prosecutor Douglas Ogoti told the court that he has lined up 53 witnesses.
At the time the offences are said to have been committed, Mr Onyonka was the MP of Kitutu Chache constituency, serving in his first term in office. The constituency was later split into Kitutu Chache North and South.
Mr Onyonka is being represented by a four lawyers, led by Mr Richard Onsongo. He becomes the second MP to have a criminal case at the Kisumu law courts after Nyakach MP Aduma Owuor, who faces a charge of mishandling a dead person among others.-nation.co.ke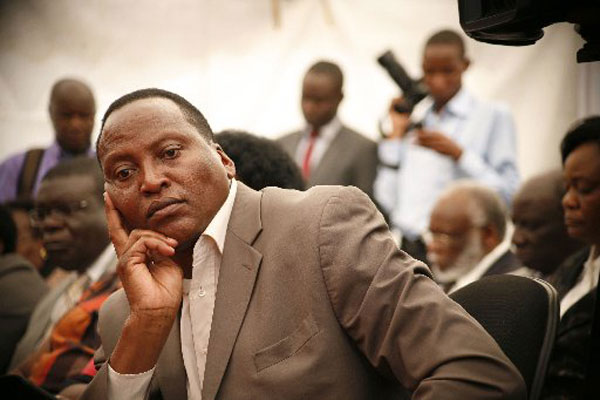 Richard Onyonka pleads not guilty of Sh21m fraud case