Dalmas Otieno to form party to rival ODM in Nyanza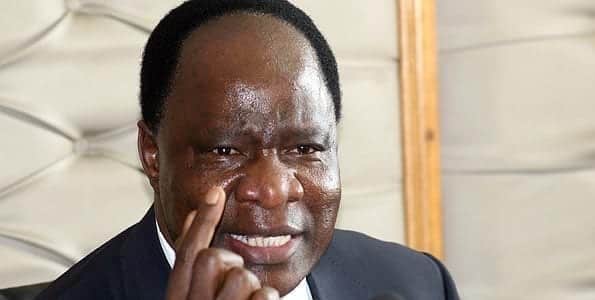 Rongo MP Dalmas Otieno has declared that a new political party will be launched to rival ODM in Nyanza. The declaration by Mr Otieno comes after months of speculation about his loyalty to the party.
"Chama to biro, Kalausi ma ilando wachne to en mana nying mar batiso makalo (The party is coming and the whirlwind that is being speculated is just a baptismal name that is on the tipping)," Mr Otieno, a former cabinet minister said.
The Rongo MP has been meeting his supporters to plan for the launch of the new political outfit which has been promoted as Kalausi that means whirlwind in Luo.
Mr Otieno was a close ally of retired President Moi before he joined Mr Odinga and became one of his key political advisors.
The MP said he stands a chance of being elected president in any general election, just like Mr Odinga.
Addressing his constituents at the new Cham Gi Wadu divisional headquarters in Rongo, Migori County, Mr Otieno said it was not right for the former PM family to brand him a Jubilee mole.
The legislator claimed he played a crucial role in the formation of the CORD and brought on board former Vice-President Kalonzo Musyoka.
Mr Otieno's s admirers believe he has a right to form a party but his critics dismiss him as an opportunist who joined ODM to get elected to Parliament.
ODM leaders are already jittery with the move.
Political scientists believe that the 'Kalausi' movement is a misrepresentation of the real problem in ODM.
Prof Olang Sana of Maseno University says that ODM suffers mismanagement and formation of another party will not solve that problem.
"Kenya needs a national party, directing the forces on Raila is a deflection from the real problem in Kenyan party politics," said Prof Olang'.-nation.co.ke
Dalmas Otieno to form party to rival ODM in Nyanza