"I oppose calls for a referendum",It's too early-Peter Kenneth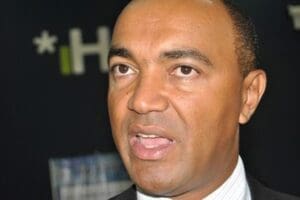 Eagle Coalition leader Peter Kenneth has distanced himself from Cord's calls for a national referendum saying that it was being staged too early.
Mr Kenneth said that the calls will put the country in an unnecessary political mood.
The former Gatanga MP however stressed that he fully supported a national dialogue but not in the form of a referendum.
He called on Cord leaders to address the issues they are raising through the already existing channels in Parliament.
"I oppose the calls for a referendum since this will further polarise a country that has not healed from the March 4, 2014 General Elections. We should use the available proper channels to solve these problems," Mr Kenneth said.
Mr Kenneth was speaking in Sirembe village, Gem Sub County during the burial of Akich Okola, where he challenged both the government and the opposition to meet and discuss on a way forward.
He asked former Prime Minister Raila Odinga and President Uhuru Kenyatta to put aside their political differences and ask their supporters to find a concession on the matters raised by each political divide.
Mr Kenneth further asked MPs to support necessary changes in the Constitution without sticking to their party affiliations saying this will ensure that devolution is fully implemented.
However, Siaya Senator James Orengo and Gem MP Jakoyo Midiwo who were present at the funeral insisted that the proposed national referendum would go on.
Mr Orengo called for an all-inclusive involvement of individuals in the push for a national referendum.
"It is the high time governors got funds under the current budget and not those of previous years," said Mr Orengo.
Mr Midiwo appealed to all Cord supporters who have attained the age of acquiring lD cards to ensure that they register as voters in readiness for the vote.
-nation.co.ke