#10 Most hated woman:Ciku Muiruri thank Kenyans
#10 Most hated woman:Ciku Muiruri thank Kenyans
I am the 10th most hated woman in Kenya according to what bloggers are crediting to a unnamed "independent American firm." I would like to say a few words:
Thank you to the Academy for this incredible recognition. [Tears, applause.]
I want to thank my family and my friends.
When I see my name on this list, may it remind me and every little child that no matter where you're from, your dreams are valid. [More tears, more applause.] Thank you. [laughs] -Ciku Muiruri
Survey Results Posted at kenyanlist.com
A survey conducted by an independent American firm in the month of July put Fatou Bensouda and Angela Ambitho on top of the list as the most hated women in Kenya.
Here is the full list of the most hated women in Kenya.
MOST HATED WOMEN;
1. Fatou Bensouda – ICC Prosecutor
2. Angela Ambitho – Infotrack Harris Founder
3. Martha Karua – Narc Kenya Chairperson
4. Gladwell Otieno – Founder AFRIGOG
5. Caroline Mutoko- Kiss 100, Radio Presenter.
6. Njoki Chege – Daily Nation columnist.
7. Atsango Chesoni – KNHCR commissioner
8. Millie Odhiambo – Mbita MP.
9. Maria Mabinti Kamara – ICC Outreach Cordinator Kenya.
10. Ciku Muiruri – former Radio presenter.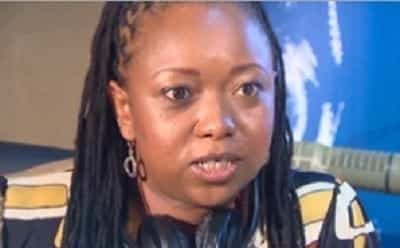 #10 Most hated woman:Ciku Muiruri thank Kenyans