Kenyan Diaspora Story: A Day In The Life Of A Caregiver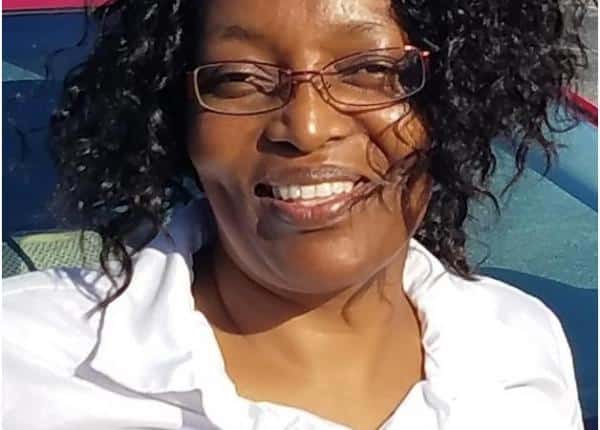 Sometimes we get caught up in the humdrum of life and forget to be grateful for the little (big) things in our lives but always remember that the universe has a unique way of bringing us to a place of gratitude no matter what the situation.
I had struggled a lot with the thought of being a caregiver, maybe because I anticipated I would be unhappy but, beggars are not choosers. After much prayer, I finally accepted that was what the Universe had purposed for me.
If struggling with the decision to accept my place was hard, doing the job itself proved harder, and required constant prayers, fortitude and constant divine intervention, but I will say, it was most fulfilling.
One day while taking care of my client Lily, (not her real name) I was greatly overwhelmed by a calm, sweet, humbling spirit. Lily was non-verbal, and needed assistance to do all activities of daily living; the activities we all take so much for granted.
She did not choose to be that way, nor had I chosen to be her caregiver, but somehow, Mother Nature found it in order to place us together. Lily had a lot of disadvantages in her life, but perhaps the most heart rending one was that she could no longer feed through her mouth.
She had a g-tube and sometimes when she smelled nice food, she salivated and drooled; yet even if you put anything in her mouth, she dropped it out because she had forgotten to chew.
It is hard to imagine how she felt and each time I remember her, my problems dwindle in comparison to hers, and I realize how spoilt with blessings I am.
Next time before complaining, I will remember to thank God for all His blessings. I will thank Him for being able to: eat the sweet food I enjoy; coordinate my movements; dress; brush my teeth; brush my hair; use the toilet; smile; laugh heartily; have joy in my heart; stand up; walk straight, with no one prompting me to watch my step lest I fall; go where I want when I want, with no one following me everywhere to ensure I am safe; sleep in the privacy of my bedroom with no one watching over me. I will also thank him for: my children; friends with whom I can visit and share jokes; the singing that makes my heart merry; and all the other small (big) blessings I have always taken for granted. The list is endless.
We sometimes look down on people with disabilities, because we (wrongly) think they are disadvantaged but seriously, who is disadvantaged? Because she required 1:1 support 24/7, Lily provided for all of us 8 of her caregivers, together with our extended families spread out over 3 countries. Now, which one of us will be able to provide for such a great number, just by being alive? – and without complaining…? One year, all the 8 of us had problems with our vehicles, and we all bought other (even if used), cars. Just because we took care of Lily.
I am amazed at God's providence for she did not know where her food came from, yet we ensured she was fed. She did not know who paid for her rent, yet she lived in a pretty good house, and she lacked for nothing.
Imagine all the troubles we go through trying to make ends meet, yet we think we are better off. These people we think to be "disadvantaged" are actually more blessed than most of us, and I have found out that they love unconditionally because I believe, life compensates for what they don't have.
Finally, if I may borrow from the words of the Desiderata:  "We are all children of the Universe, no less than the trees or the stars; we all have a right to be here. Be thankful, and strive to be happy, for the universe continues to unfold as it should". Whether we like it or not, we shall be placed where the universe knows is the best place for us.
It is still a beautiful world, be cheerful and always strive to be happy.
By Susan Wambui.