Caroline Mutoko Weighs In On The Tony Mochama Sexual Harassment Drama!!
Caroline Mutoko Weighs In On The Tony Mochama Sexual Harassment Drama!!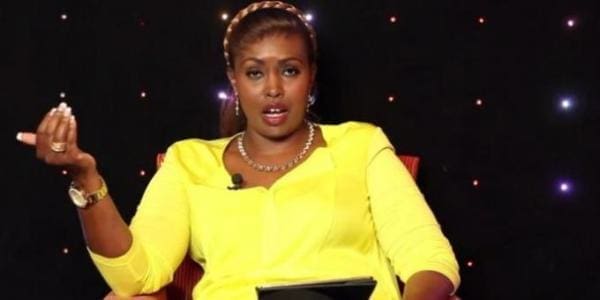 Popular radio queen Caroline Mutoko has stated her stand regarding the recent sexual harassment made against fellow journalist Tony Mochama a.k.a Smita  Smitten who works for The Standard.
During a recent interview on Mpasho Mutoko revealed that she had a shared past with the accused journalist, whom she alleges they grew up with in South B. As always however, she did not take sides or show bias on the matter but instead expressed that it would be a painful discovery if indeed the rumours in the mills about Tony were true.
"I'd honestly like not to believe it. I grew up in South B and grew up with Tony, he can be eccentric but sexual harassment is a very big Big term. Considering that I know that he has a committed partnership. I think he is married and has a child, and I am finding it very hard to believe that what is being said about Tony is true. Purely based on the fact that, you know? That I grew up with him in South B." She said.
On being asked if that meant she didn't think it was true she said, "No, I am hoping it isn't. I am hoping it isn't. It's just that it doesn't connect with the person I know. It just… it doesn't. It's just so disconnected, it would be painful if it was true."
During this past week, social media especially Twitter went ablaze when claims that Tony had sexually  harassed a fellow poet named Shailja Patel at a recent artistic gathering held at Wambui Mwangi's house.
According to Wambui in a series of strong and angry tweets, Tony had gone into her house last Saturday evening ans sexually harrassed a woman in front of guests before leaving the premises.
Wambui in a determined fit started a storm on social media which stirred a major online debate with Tony suffering the usual trolls.
According to Tony however, Wambui was not at the premises and has no idea what happened. He alleges that he was a little drunk and as he hugged the lady in question, he was at some point told to back off her and then he left for home.
The accusation made against him purport that he may have touched the lady in an inappropriate way although the accusing side remain very sketchy with the details.
An enraged Tony swore to take the matter to court as a malicious act aimed at tarnishing his name.
Further reports claim that Shailja; the alleged victim, yesterday went and recorded a statement with the police.
-vibeweekly.com
Caroline Mutoko Weighs In On The Tony Mochama Sexual Harassment Drama!!