MAYOR KANGETHE HOME COMING CELEBRATION IN LONDON
MAYOR KANGETHE HOME COMING CELEBRATION IN LONDON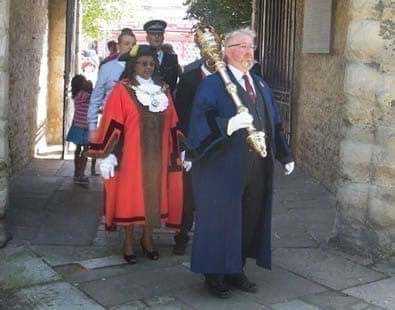 The Ceremony on 15th November 2014 to be conducted Kenyan way – food, dressing and dancing
Mayor Elizabeth Kangethe of Barking and Dagenham,  will be holding her Home Coming Ceremony in London on Saturday 15th November, 2014. The colourful ceremony which the council want it done the Kenyan style will be one of the biggest Kenyans ceremonies in UK.
Expected at the ceremony are guests from Kenya including the media houses where PM and Kihenjo of Kameme Radio are tipped to be coming. The Kenya High Commissioner in UK is also expected to be in attendance. The ceremony's theme will be Kenyan Style where guests are expected to come dressed with Kenyan attire  and it is only Kenyan food which will be served at the venue.
Kenyan flags and goods will be in display everywhere and you are invited to come with every Kenyan item in your hands. This time everyone is expected to cooperate on this occasion as this is the day we want to sell Kenya in UK.
There will be business stands selling Kenyan products at the venue where those wishing to participate are requested to contact the secretary for booking of the stand. A stand goes for £50.
Friends of Mayor Kangethe are contributing to the occasion but those Kenyans who would like to bring Kenyan food are welcomed. Many guests are ordering Kenyan attire from Kenya but if you know someone who is selling the Kenyan attire in UK or someone who can bring from Kenya – the demand is high. Kenyan dancers and presentations will be at the venue and if you know of any individual, group of people or churches who can make a presentation that day, you can contact the secretary.
Few weeks ago, the Sri Lanka community were cerebrating home coming of their Mayor in Brentwood where according to eye witnesses you would have thought that you were in Sri Lanka. What can you contribute as a Kenyan in UK towards this event where we want to sell our country Kenya? For more information please contact:
1) Mayor Elizabeth Kangethe on 07958612632.
2) For dancers, singers or for poem contact Digg 07903502936 or Rosemary 07940403911.
3)  For stalls ( (£50 per stand). Secretary, Carol on 07538802904.
-Misterseed,com