Insecurity:Authorities unable to tame illegal brew dens in Estates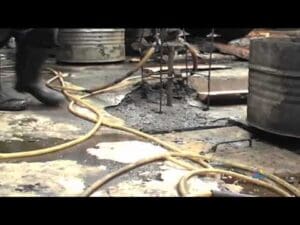 As the whole country protest insecurity in Kenya and the lethargy in which security officers are handling the matter,Residence of Kariobangi south,Mowlem estate have a double dose of insecurity and increase of illegal brew dens that have become somehow part of the community.
These illegal brews dens operate in the midst of the homes,causing a lot of complications with all the problems they bring along with them.The operators and the authorities who allow the business to go on disregard the welfare of the children and the fact that there is a nursery schools just next to the dens.
The residence have reported the matter many times to the assistant chief whose office is a few blocks away from the dens but no action has been taken.They have also reported to the chief,Mowlem police,Buruburu police,district officer,county commissioner but they seem to be unwilling to intervene for reasons known to them.These dens operate almost 24 hours leaving the children with zero sleep time.
The question is,if the authorities cannot help, then who will?
By Geoffrey M-Mowlem estate, kariombangi South