Video:After Mapambo,Kathy Kiuna Drops a Remarkable Worship Song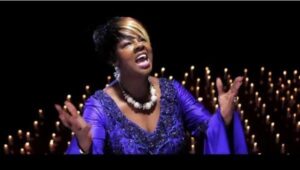 Kathy Kiuna, wife to Bishop Allan Kiuna has showed us a side to her that most of us probably never knew.
Together with her husband, they run one of the most popular churches in the country, Jubilee Christian Church. They are also known to live quite the lavish lifestyle.
Kathy besides being the loving wife, doting mother, a preacher and a TV show host on NTV, can sing too and quite remarkably.
This week she dropped a worship song dubbed You Are Great that has everyone feeling blessed and also surprised at how well Kathy can sing.
-nairobiwire.com