Wanted Kenyan Drug Lord Mariam Mweke Arrested in India
Wanted Kenyan Drug Lord Mariam Mweke Arrested in India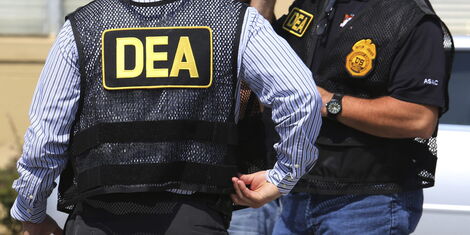 Wanted Kenyan Drug Lord Mariam Mweke Arrested in India: A notorious druglord's run came to an abrupt halt on Sunday, October 6, when Indian authorities finally caught up with her after a ten-month chase.
The Times of India reported on Monday, October 7 that Mariam Mweke, a 36-year old Kenyan citizen, was the head of an international drug ring that had been on police radar for a while.
Mweke, a mother of three, is reported to have traveled to India on a tourist visa in 2016, where she intended to stay for three months, but when her visa expired, she did not leave the country.
She is reported to have subsisted on odd jobs until she came across a Nigerian national identified as Obum Favor, who allegedly introduced her to the drug business.
The publication reported that Mweke worked as a carrier alongside Favor for a while, where she supplied heroin in the regions of New Delhi, Punjab and Mumbai.
After almost a year of the partnership, the publication reported that she parted ways with Favor and started her own syndicate, having established contacts over time.
Mweke was reported to have been arrested alongside two of her associates only identified as Ekene and Martin in 2018 with over 7.5kg of heroin, worth around Ksh22 million.
Police revealed that after interrogations, she had confessed that her cartel had taken more than 120 kg of heroin to India either through drug mules or in specially packed capsules hidden in the cavities of carrier bags.
She and her associates were then charged on November 1, 2018, and released on bail in January 2019.
She is reported to have then jumped bail and fled to the Nalasopara area in Mumbai where the Indian authorities caught up with her ten months later.
By JOHN PAUL SIMIYU
Source-kenyans.co.ke
Wanted Kenyan Drug Lord Mariam Mweke Arrested in India