Kenneth Matiba Fighting For His Life In Hospital
Kenneth Matiba Fighting For His Life In Hospital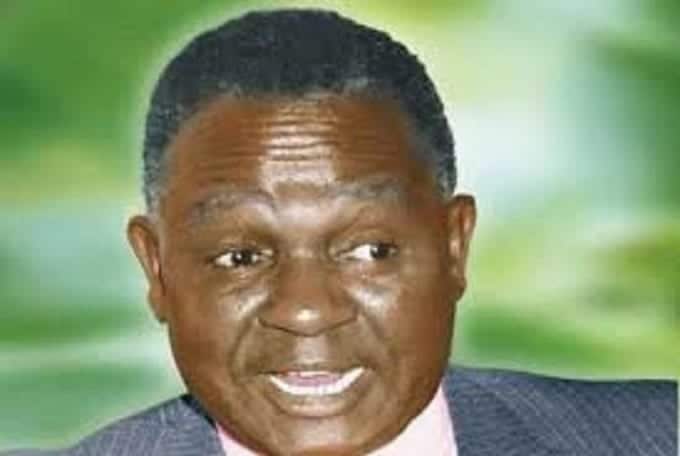 Second Liberation icon Kenneth Matiba, once vibrant, eloquent and so full of life, is fighting for his life at Karen Hospital, Nairobi where he was rushed to on Wednesday. And with the family now casting their eyes on God for Matiba to get well soon, residents of Murang'a—where he hails from—have been urged to pray for the veteran and one-time presidential candidate.
His nephew, George Gachugu, said Matiba was flown to Nairobi from Mombasa on Wednesday evening after developing chest complications. However, when contacted yesterday, his daughter Ivy Matiba declined to comment on the father's condition.
He said the-72-year-old former opposition politician was referred to Karen Hospital from Mombasa Hospital where he had been admitted for a week before his condition worsened.
Matiba, who has been ailing for decades, is said to have developed respiratory difficulties and is now in the Intensive Care Unit. "I am appealing to the people of Murang'a to put Matiba in their prayers as he is in a critical condition," said Gachugu.
Gachugu, who is also Mzalendo Saba Saba vice-chairman said Matiba, the party chairman, has been in frail health since he suffered a massive stroke in the early 90s while in detention but he is optimistic he will recover.
Leaders from the area have been urging the government to recognise him as a hero as well as assist Matiba's family with clearing his hefty medical bills. The leaders also pleaded with the government to provide medical care and financial assistance to his family claiming he is living in deplorable conditions.
While visiting the former politician in his Ukunda home, the leaders said the former Saba Saba Asili party leader was unable to enjoy the fruits of multi-party democracy that he vehemently fought for due to his poor health.
Matiba was last seen in public in 2007 when he vied for the presidency alongside retired President Kibaki but only garnered 8,046 votes, finishing 7th. He was also conspicuously absent during his mother's burial two years ago. Matiba, who is also the chairman of the multi-million Wangu Investment Company, has failed to attend its AGMs for years.
-mediamaxnetwork.co.ke
Kenneth Matiba Fighting For His Life In Hospital