An Open Letter to the President of the Republic of Kenya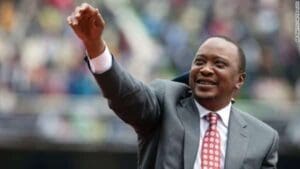 Dear Mr President:
Firstly The Youth of the Diaspora send their sincere greetings to yourself and the Nation of Kenya, we hope that this letter finds you in good spirits.
I write to you on behalf of the Diaspora Youth where we urge you to enforce a Youth department in existing embassies as well recognise/Elect Youth representatives. I have had the opportunity to engage and work with various young Kenyans and youth organisations through Diaspora Youth Empowerment and as a young leader; I have identified the great scope of talent and skills that the Kenyan youth possess: similarly we as a collective have identified shared concerns and frustrations as young leaders and ambassadors of our country.
Living in the Diaspora creates great prospects for Kenyan youth however we are now witnessing 2nd and 3rd generation immigrants. We are facing a loss of culture and lack access to knowledge into the opportunities available to us which is leading to a loss of patriotism for our land. Achievements made by young Kenyans are claimed by our resident countries leaving our history books incomplete of great young achievers breaking the global platform.
Radicalization is sweeping the globe and with the rise of Alshabab in Kenya, we need to recognise the importance of allowing Young Kenyans to brand themselves "Kenyan" and recognize the potential of Kenya as well as contribute to the development of the nation. We are desperate for recognized representation and active youth departments within the embassies. Youth organizations and young leaders fail to receive any response from embassies and state house leaving young people severed from the only lifeline we have to our country and vulnerable to various "groups" such as Alshabab.
The unemployment rate in Kenya continues to soar currently 70% of those unemployed are between the ages of 15 and 35. the Brain Drain in Kenya also continues to rise. Youth in the Diaspora possess great human Capita, The advancement in technology, travel, social media and information has created a generation that is innovative, confident and willing to invest in their country. In a time where the years to come will be a critical and defining period for global societies to explore the potential of sustainability, on an individual, local, national and global viewpoint, we believe Kenya should be high on the global platform in every sector and representatives of Africa, we want to be more than runners. It is crucial that we identify potential talent that will become the mainstay of green economic and social development as well as equipping upcoming generations with the information needed to mould positive behaviours and attitudes.
Younger generations today share more common ground and a global vision of a sustainable and prosperous future regardless of race, culture or nation. Corruption continues to be a growing concern amongst us all. Kenya needs youth policies that pay critical attention to entrepreneurship.We have been unable to access opportunities such as the promise to give young people access to 30 percent of all government contracts. We believe in vision2030 and It is unfortunate that government  programs established to tackle youth unemployment are not supported with sound policies to ensure sustainability. The country requires comprehensive policies and programs that provide training, appropriate skills, resources, and market support for youth. If policymakers can harness the entrepreneurial ideas of young people in the country, they will be doing a service not just for the youth population, but for Kenya at large.
Remittances are currently high but this is at threat if the government do not engage with up coming generations and maintain patriotism. Simply stated, no country can remain prosperous and stable without investing in its youth. Kenya must realize that there can be no long-term security and development without opportunities for youth.The Youth of the Diaspora Look forward to hearing a response from the President and witness recognize youth representation in the Diaspora with active youth departments that opens a clear channel of communication with the Government of Kenya. Together We Rise.Thank you for your public service.Sincerely
Stessy Nyaga 
President- Diaspora Youth Empowerment 
Diaspora Youth Senator for Youth Senate Kenya
writing on behalf of Diaspora Youth UK