MUTUTHO: HERE ARE KENYA'S TOP BHANG USERS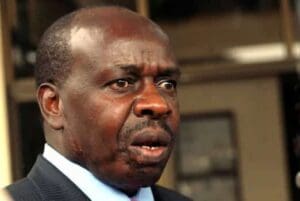 The youths in Malindi are rated the highest consumers of bhang among their agemates across the country.
National Authority for the Campaign Against Alcohol and Drug Abuse chairman John Mututho termed the situation, "the worst."
Mr Muthutho, who received a report from Malindi communities last week, said bhang was the most-smoked drug, followed by hashish.
"In this area, cocaine and heroin are expensive. Therefore the youths fall for the cheaper stuff due to its affordability," he said.
Mr Muthutho  said that police officers, drug users, peddlers and barons were partners in the illicit trade.
"We are trying to understand the network on their collaboration so that once we make our decision, it will be right," he said.
NACADA director Sheikh Juma Ngao said the agency plans to build two rehabilitation centres at the coast and central Kenya regions.
Sheikh Ngao said the country had about 2.65 million people who are affected by illicit drugs and it was through rehabilitation hat many of them could be saved from drugs.
He urged county governments to support the initiative.
Kilifi County Education Board chairperson Prof Gabriel Katana said politicians were notorious for giving the youth money to buy drugs before deploying them in rallies.
"This habit becomes routine and after a long period the youths are destroyed," Prof Katana said.
SOURCE: Daily Nation