Twist as Boinett defends Apostle Ng'ang'a in fatal accident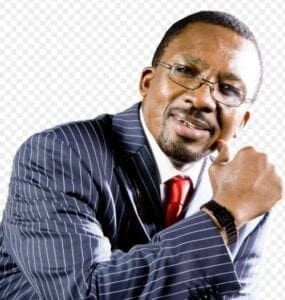 Pastor James Ng'ang'a, of Neno Evangelism Centre, was not driving the Range Rover Sport involved in a fatal accident on Sunday, IG Joseph Boinett has said.
A man named Simon Kuria was test-driving the vehicle, registration KCD 060Q, on behalf of Valley Road Motors, Boinett said via Twitter on Tuesday.
"The Range Rover was on General Dealers (KG) licence with valid insurance and was on test-drive when the accident occurred," he said.
"The Range Rover was inspected, and released. The driver will appear in the Limuru senior magistrates court. He's (out) on Sh20,000 cash bail."
The accident occurred at about 5.30pm in Manguo area, Limuru constituency, along Nairobi-Nakuru highway.
Witnesses placed Ng'ang'a at the scene, claiming they saw him get out of the car and into another which sped off.
They said the vehicle was being driven on the wrong side, forcing on-coming traffic off the road.
The husband of Mercy Njeri, who died in the accident, was driving their Nissan March, registration KBZ 709W, when it collided head-on with the Range Rover.
Martin Mbugua is undergoing treatment at Tigoni subcounty hospital, where Njeri was taken.
Njeri's relatives said she died on Monday while being transferred to Kenyatta National Hospital.
Mbugua's father Peter Ndung'u said his son sustained multiple fractures on his legs and several other injuries.
"We do not know what is happening and how the investigations are being done. We feel someone is hiding some important information so that we do not get compensated," Ndung'u said.
He said his family is not satisfied with police reports, adding that vehicles involved in accidents undergo joint inspections by a single official.
"We were shocked to see the Range Rover being carried by a breakdown and to learn that its inspection was done. Their driver was not injured but she is dead and her husband is still at the hospital," he said.
– the-star.co.ke