Vera Sidika Labelled Kenya's Kim Kardashian by The New York Post
Vera Sidika Labelled Kenya's Kim Kardashian by The New York Post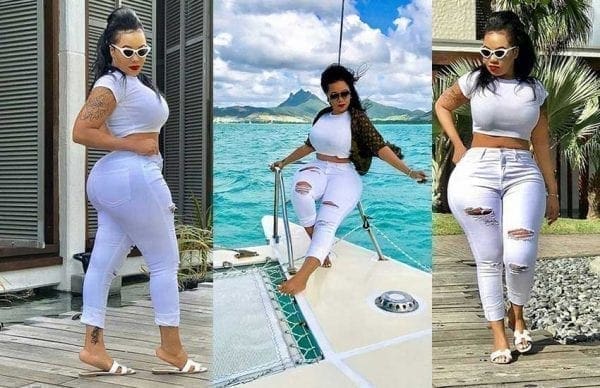 How news spread fast. Vera Sidika is now being labelled as Kenya's Kim Kardashian by the NewYork post. Thanks to her 50 million skin lightening procedure and of course Kenyans on Twitter(KOT) and Larry Madowo, Vera is getting recognised on an international level.
Days after she appeared on the trend, she has been interviewed by Al Jazeera and BBC, and now her story has been run by the New York Post.
Here's what part of the post read:
Known for flaunting her huge backside on Instagram, the Mombasa native ignited a cultural firestorm Friday when she told a talk show host she spent hundreds of thousands of dollars on skin lightening treatments.
Until her appearance on Kenya's "#TheTrend," she'd been adored for her curves. The news of her shallow quest for beauty threw many of her fans into an uproar.
Even though it's dangerous, skin lightening is gaining popularity in Africa, with women flocking to makeshift clinics for the procedure. Sidika, 24, is just one of the women who chose to come forward about her desire for lighter skin.
And here's BBC
Vera Sidika Labelled Kenya's Kim Kardashian by The New York Post