Zain Verjee calls CNN "Shenzi"#SomeonetellCNN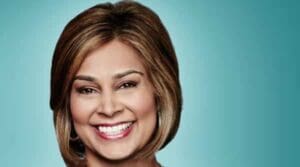 #SomeonetellCNN has been trending all day. Yes. Kenyans are seriously pissed off. CNN ran a story saying President Obama was about to wade into a "hotbed" of terror by going to Kenya. I must say my eyes rolled to the back of my head when I saw that font on TV. "Uh oh" I thought.
President Obama is on his way to Kenya, the home of his father. It's my home too. My family has lived in Kenya for more than one hundred years. Kenyans care enormously, at this moment especially, about how we are perceived and how rooted in reality it is. We will not hesitate to comment with our thumbs. "Shenzi" has been the general vibe. Swahili for "idiots."
As a former CNN anchor and correspondent and a Kenyan I want to say the following:
Words like "Hotbed" are catchy words that catch the viewer's eye and drive up ratings. It's the American TV business. Not just about Kenya.
Africa is still perceived by the majority of US writers and producers as a dangerous place, that it's all pretty much the same. The images of violence and attacks don't help the standard narrative. We (Africans) need to change this perception so words like "hotbed" are not the immediate Kenyan association in newsrooms.
CNN USA is a very different beast to CNN international. It's like two separate worlds really. CNN USA is driven by much more by short-term gain, higher drama with a daily pressure of ratings and the need to win the minute. CNN international is more nuanced, not driven by the business of daily ratings. There is there's a much more sophisticated internal approach to Africa programming and reporting.
To Western media covering Kenya: Please. Kenya is not a hotbed of terror. We are not Iraq. Afghanistan or Libya. We have some major security problems. Very serious. Yes. I am not sidestepping that. I have covered many attacks myself. The security issue should be covered, criticized, and the security apparatus' effectiveness questioned. Terrorism has been awful for Kenya, and for our tourist industry.
But during the Obama trip, also leave a few minutes or 30 seconds before a break or a kicker to show some cool Kenyans doing cool stuff, spotlight the innovation, the humour, the technology, the style, creativity and the vibrant political debate. Lots of awesome stuff is going on. It's not a whitewash. It's the real other side of the story that does not get told in a 90 second piece or three minute live interview.
And look. The entire CNN network should not be slammed for a 'font' that popped up on one package: "hotbed." That font was generated by a single writer, or producer, who didn't know better, or should have known better. I've worked at CNN most of my life. There are anchors, producers, writers, reporters and managers that are excellent journalists, that I respect greatly, who have visited Kenya, like Kenya and get the nuances, and gave me personally, a lot of freedom to tell great Kenya stories over 14 years.
So Kenyans have given CNN a hard slap on social media. We have flexed our hot twitter muscle and voiced our displeasure. Let's put it to bed. Let's focus on the big visit and getting what we need like: easier visas, (even my parents don't want to visit me because they don't want to deal with visa applications), scholarships for Kenyans, and direct flights from the US to Nairobi… and whatever else we want.
We also need to focus on building our own influential storytelling platform where Kenyan voices are heard on a global scale as professionally and authentically.
I want to ask all Kenyans, during this trip, share your Kenya story – blog, post to social media, do something! Let's rise above this and focus on important things … like the #kiderograss and making sure it grows by, um, tomorrow.
-capitalfm.co.ke