MP WANTS KIDERO TO PAY SH577M LOST BY MUMIAS SUGAR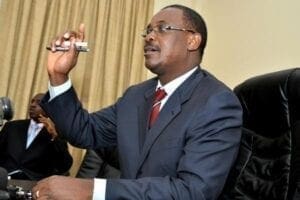 A lawmaker wants Nairobi Governor Evans Kidero asked to pay the government Sh577 million for value added tax allegedly lost by Mumias Sugar Company when he was in charge.
Mumias East MP Benjamin Washiali has also proposed to the National Assembly that a report of the Agriculture committee be amended to bar the governor from holding public office for his alleged role in the sugar miller's woes.
The report is scheduled for debate on Thursday.
The MP submitted the proposed changes to the House on Wednesday as Jubilee and Cord members prepared to take their wars over sugar to the National Assembly.
Tabled by the Agriculture Committee in March, the report was on Tuesday evening moved up the priority list to be debated this morning.
Deputy Speaker Joyce Laboso informed the House of the schedule on Wednesday, after Ugunja MP Opiyo Wandayi sought a ruling to compel Cabinet Secretaries who may have signed an agreement with Uganda on sugar to submit it to the House.
"The Speaker should make a ruling because there is confusion caused by the miscommunication by Jubilee.
"The President is telling us that they did (sign) an agreement with Museveni. Hours later, his Foreign Affairs minister says no agreement has been signed," said Mr Wandayi.
He was, however, cut short by Endebess MP Robert Pukose, who said that as a member of the Agriculture committee, Mr Wandayi ought to be in the know on such matters.
Dr Laboso asked Mr Wandayi to raise the issue during debate Thursday morning.
The MP had previously proposed six issues for inclusion in the report, including legal action against former managers at Mumias Sugar.
-nairobinews.co.ke