KQ Dreamliners in US warehouse as deal stalls
KQ Dreamliners in US warehouse as deal stalls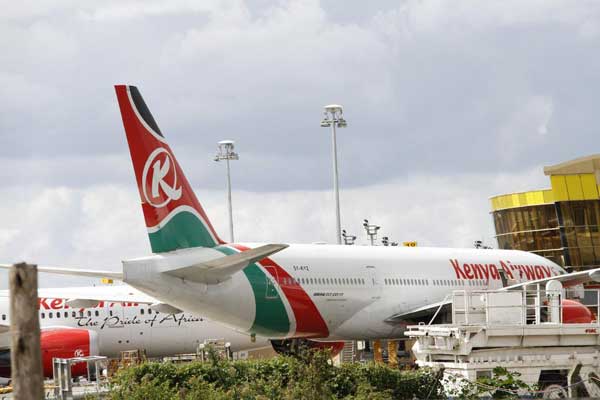 Two Boeing 787 Dreamliners ordered by Kenya Airways (KQ) have been put in storage in the United States due to a political battle in Washington that has killed financing for the deal.
The two advanced passenger aircraft, each with a list price of about $225 million, remain stranded at a Boeing facility on the US West Coast as the troubled Kenyan carrier seeks to arrange alternative financing for the planes.
The 787s are the final two in a package of nine Dreamliners that KQ agreed to purchase from Boeing.
KQ was able to take delivery of seven other planes during the past 18 months, partly through an $835 million set of loan guarantees made by the US government-operated Export-Import Bank.
CEASED OPERATIONS
But the bank ceased operations at the end of June. Republicans in the US Congress blocked renewal of the bank's charter on the grounds that its subsidies to major corporations such as Boeing amount to anti-competitive "crony capitalism."
The holdup in delivery of the two Dreamliners represents another headache for KQ, which recently reported a $293 million loss.
The airline is trying to sell off four older Boeing-made planes to help stabilise its finances.
Acquiring the 787s could enable KQ to save money, the Bloomberg news agency reported on Thursday.
The new jets "feature a lightweight composite construction that boosts fuel economy," the Bloomberg account noted.
KQ is reportedly working with Boeing to arrange new financing for the two Dreamliners through the Cairo-based African Export-Import Bank and a private company based in New York and Ireland that serves as a source of capital to the global aviation industry.
The White House has meanwhile expressed hope that Congress can reach a deal to reauthorise the US Export-Import Bank when lawmakers return on September 8 from a summer recess.
-nation.co.ke
KQ Dreamliners in US warehouse as deal stalls