Photos: From Uhuru Kenyatta and more how love is wonderful

Photos: From Uhuru Kenyatta and more how love is wonderful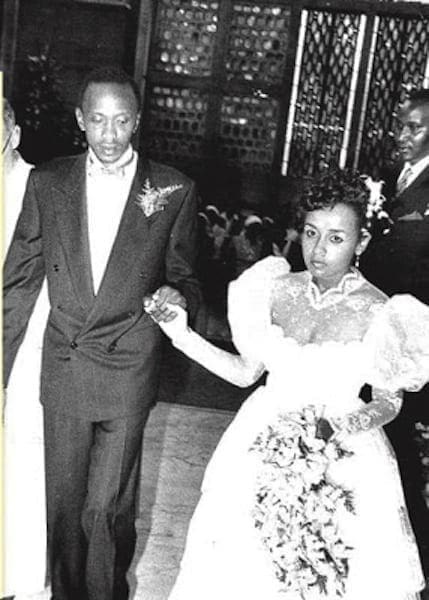 – Marriage is a bond between a man and a woman that makes them one
– With love and understanding a couple can face great challenges but the bond of marriage will always give them strength
A lot has been said about love and marriage well i wont dwell in that topic but will just add my two cents in this age old topic.
As Valentines day approaches the love birds are planning on how to enjoy this day.
Many will use the day to propose or even get married as marriage will unite them and make them one.
Marriage is a special event in any ones life all cultures in the world and the diverse religions all recognize it as important.
In marriage one gets understanding and the support needed to face any challenges life will throw at them.
Below are photos of how love sweeps people away.
History of the first family began in the 1980s when Uhuru met Margaret Wanjiru, daughter of former Kenya Railways Managing Director Njuguna Gakuo, apparently in Mombasa. They later tied the knot on Saturday, December 2, 1989.
The wedding ceremony at the Holy Family Basilica in Nairobi was officiated by arguably the most respected cleric of the time – Maurice Cardinal Otunga presided over the ceremony.
-tuko.co.ke