Cyberbullying: Betty Kyallo tells off troll over failed Okari marriage
Cyberbullying: Betty Kyallo tells off troll over failed Okari marriage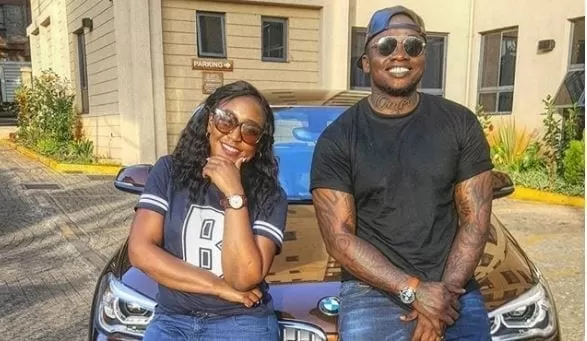 Since the advent of social media, publishing powers were handed to anyone with a phone and internet connection.
The rise in social media usage has brought with it a rise in cyberbullying and trolls. In order to deal with criticism, celebrities employ different tactics.
While some prefer to keep quiet and ignore trolls, others, like Vybez Radio presenter Sheila Kwamboka, opt to take them head-on.
TV anchor Betty Kyallo is also known for taking no captives in dealing with critics on social media.
On Thursday, Betty told off a Twitter user who was seemingly making fun of her failed marriage to fellow journalist, Dennis Okari.
The tweep tagged Betty and Okari on a throwback photo of the cars they used on their wedding day, while sarcastically complementing the ceremony.
"TBT @BettyMKyallo weds @DennisOkari. It was a colourful wedding," wrote the tweep.
Move on
The K24 news anchor did not take the jibe laying low and urged the tweep to move on, indicating that their split was a non-issue.
"So what? Lol move on, we have," Betty wrote in her rejoinder.
Betty's response provoked reactions from her Twitter followers:
@kenmarmarwaswaIt's called history. You can't erase it. But you are there strong and kicking. No man is limited my friend.
@Kitutuwilly254These are men who admire you but feel disappointed that they can't ever get close to you. Don't bother with them.
@chebor_josephBetty I'd rather you don't reply to such comments…you moved on
@KOT_AnthonyKamati ya roho chafu. Let @BettyMKyallo be and stop this pettiness. It just sucks.
Life after separation
Betty and Okari, who have a daughter together seem to have moved on from their highly-publicized split six months after walking down the aisle in 2015.
Okari exchanged vows with Naomi Joy in February 2019 at a private wedding held at the Ridgeways Baptist Church, Nairobi.
Perhaps in a bid to stave off unwanted publicity, the wedding arrangements were done in secret and some guests were reportedly notified of the occasion on the morning of the wedding.
Betty on the other hand found a new man and even though she's strived to keep his identity under wraps, he was unearthed as Instagram user @Javediqball byThe Nairobian.
Source-sde.co.ke