VIDEO:Julie Gichuru Shows Off Her Dance Moves on a Lingala Beat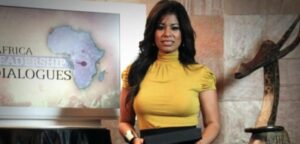 At 42 years, you would be mistaken to think that age has caught up with Julie Gichuru. The former Citizen TV news anchor is surprisingly fitter than most 40 year olds and this was revealed recently when she decided to get down to some tunes.
She unleashed some dance moves on a lingala tune and she did not disappoint. We all know people who cannot dance to save their own lives but Julie is not one of them. She was quick to learn the moves she was being taught and almost outshone her teacher.