Hilarious Video: William Ruto makes fun of Clement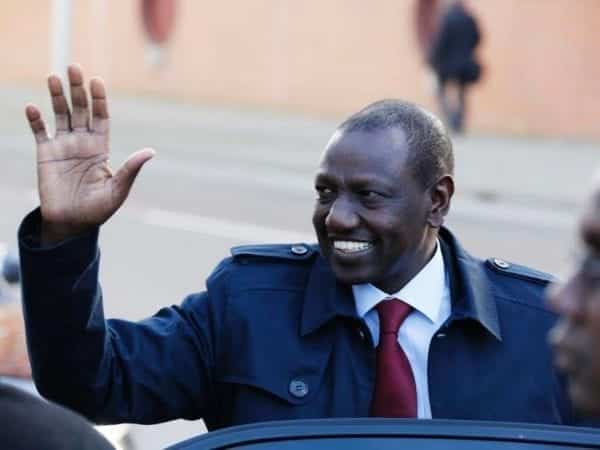 Deputy President speaks about his age mates Kilimendi(Clement) and his village life.
RUTO: MY FRIEND 'KILIMENDI' AND OTHERS DON'T UNDERSTAND I AM THE DEPUTY PRESIDENT .
Deputy President William Ruto on Wednesday lighted up mourners faces by cracking a joke about his childhood friends.
Speaking during the burial of his brother, Harrison Kiptoo, who succumbed to cancer, Ruto said his childhood friends are yet to recognize him as the Deputy President.
"Mr President, my friend Kilimendi and others find it difficult to recognize me as the Deputy President. I was here yesterday and he called me 'Wee William',"said the Deputy President amid laughter.
The Deputy President said in his native village Kamagut the name Clement had been changed to 'Kilimendi'.
Ruto said it was good President Kenyatta had attended his late brother's send off so that his friends and villagers can confirm that he indeed is the Deputy President.
"Mr President, it is good you have come here today so that my friend Kilimendi and others can understand that I am your Deputy,"said Ruto.
When he took to the podium, President Kenyatta sought to confirm to the villagers that Ruto was his Deputy.
"I will not call him William today but the Deputy President so that these people can get to know he is my Deputy,"said Kenyatta causing laughter.
President Kenyatta made a surprise visit by attending the funeral service of Ruto's brother unannounced.
The two extended their drama causing more laughter by taking a photo beside Ruto's childhood cottage, which still stands at the Deputy President's homestead.
-northriftnews.com