Ban Ki Moon personally authorised Riek Machar rescue from Congo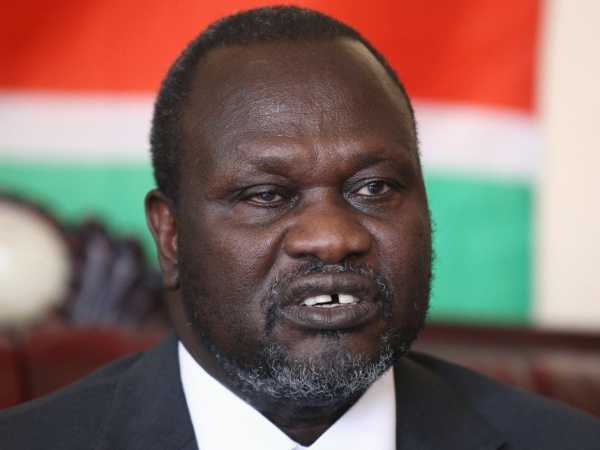 The rescue of South Sudan opposition leader Riek Machar from Congo was personally authorised by UN Secretary General Ban Ki Moon, according to a European expert involved in the exfiltration.
Machar had walked 200 kilometres from Eastern Equatoria inside Sudan following the collapse of the peace agreement on July 8 and an alleged attempt to murder him.
He was accompanied by his wife Angelina and 100 soldiers. By August 15, they had not eaten for three days but were 20 kilometres inside Congo.
Machar, overweight and in his 60s, was weak and exhausted. He suffers from varicose veins and his legs were in poor shape.
The opposition leader believed he was being followed by South Sudanese army units. But he was more concerned that he was being tracked by mercenaries, formerly associated with the American defense contractor Blackwater, who had been given a contract to eliminate him by the South Sudan government after July 8.
Using a Thuraya satellite phone, Machar managed to contact a sympathiser in the Nairobi and the UN official. He told them that only a chopper could get him out as there was nowhere for a plane to land
They contacted Monusco who managed to contact Ban Ki Moon on August 16 and he authorised the exfiltration because "he knew the peace agreement depends on him", according to the European official.
Machar was concerned that the mercenaries and South Sudanese soldiers following him might try to shoot down the chopper as he was in a particularly lawless part of Congo.
Eventually Monusco picked Machar at 5pm on August 17, along with Anjelina and 10 of his officers. He was flown to a local hospital where he was held overnight.
The expert said the story in the Standard newspaper on Thursday was incorrect to say that a Sudanese airplane picked up Machar. The European officials insisted that Khartoum was not involved in his extraction and it was solely a UN operation.
Machar's whereabouts are unclear although he might be in Kinshasa. His advisers want him to transfer to Addis Ababa where IGAD still recognises him as the legitimate vice-president of South Sudan.
"Machar is not going back to Juba. This is the second murder attempt he has survived after the one in December 2013. Maybe they would get lucky the third time if he went back," said the European official.
Machar withdrew from Juba, several weeks ago during fierce fighting with government troops. Some South Sudan officials claimed he was attempting a coup although he only had 1,200 troops in Juba compared to 20,000 for President Salva Kiir.
A statement issued by the leadership of the
SPLA In Opposition (SPLA-IO) said he had left on Wednesday to a " safe country within the region ".
Machar led a two-year rebellion against Kiir before the two sides reached a peace deal in August 2015. Under the deal, he returned to Juba in April to resume his role as vice president.
Since the July fighting, Kiir has sacked Machar from his post and appointed Taban Deng Gai, a former opposition negotiator who broke ranks with Machar, as vice president.
The United Nations told Kiir any political changes must be consistent with the peace deal, which stated that the vice president must be chosen by the South Sudan Armed Opposition.