Delamere family finally speaks out on Tom Cholmondeley's death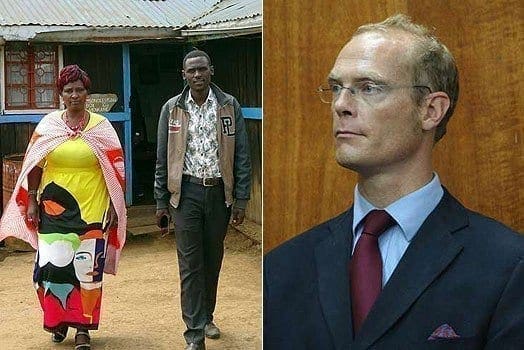 The family of the late Thomas Cholmondeley has declined to disclose the cause of his death, despite acknowledging that a postmortem had been conducted.
However, in a statement sent to newsrooms, the Delamere family for the first time explained what took the deceased to Nairobi's MP Shah Hospital where he was admitted on Tuesday as a private patient for surgery.
According to them, the deceased had fractured his hip during a fall while travelling overseas in 2015.
"That injury was treated, but subsequent to a later accident, it required further medical attention and eventually the surgery for which he was in hospital this week," said the statement.
Mr Cholmondeley's family also said that they will not be releasing any further statement and requested the media to give them time and privacy to grieve "for this unexpected and tragic loss."
Lord Delamere, Tom's father, said: "It is never right for a father to bury his son, especially as he was taken from us while at his happiest and most productive. Tom always had a great sense of adventure and was innovative in his approach to land management.  His mother and I are extremely proud of him indeed."
His wife, Sally Dudmesh said: "Although to some people Tom's life will be associated with scandal, those who were privileged enough to know him well, will know that he was a man with a great passion for the peoples and country of Kenya. He was an impressive man in both stature and character, whose generosity of spirit touched all people who knew him."
"I know that Tom would wish to be remembered for the wide range of projects that he undertook with great energy. I believe however that his greatest legacy was his stewardship of Soysambu, founded on his deep knowledge of its fragile ecosystem, and leading to the creation of the wildlife conservancy.
"I have never met a man with such an appetite for life, who was always happy and never complained, even through the difficult times.  He is an enormous loss and we are all devastated."
Mr Cholmondeley, 48, was the son of the 5th Lord Delamere and an influential British settler in Kenya.
-nairobinews.nation.co.ke