Kenyan fired from embassy in France goes into comma, bill stands at Sh6 million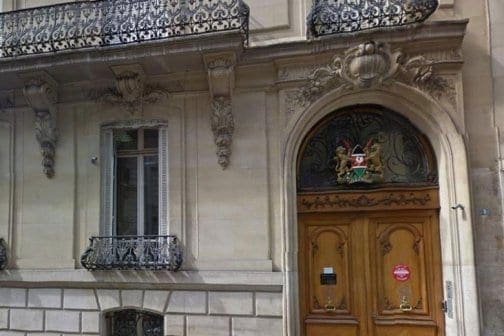 A Kenyan woman who was sacked from the Kenyan embassy in France is bedridden and recovering from a comma after she was overwhelmed by stress following her sacking late last year, The Nairobian can reveal.
The woman, who requested that her identity be concealed for the time being, says her medical bill has shot to £50,000 (about Sh6 million) and she can no longer afford decent meals, proper medication or meet other financial obligations like paying house rent and utility bills.
She has been blocked from accessing her bank accounts, a predicaments facing her colleagues who were similarly sacked on November 12, 2015. Their sacking came a few months after they were informed that their special work permits were not recognised by the Kenyan government.
The former financial assistant at the mission is under medication after regaining consciousness. She feeds through a pipe according to those privy to her predicament.
The thought of being punished for being in France illegally is causing her further stress, says David Kinyua, a Kenyan living in Paris, but who is currently in Nairobi to help resolve the matter.
The ailing woman is one of three Kenyan women who were dismissed in a purge that also affected four foreign nationals working at the embassy. There are accusations that the arbitrary dismissals were meant to enable the Kenyan ambassador to France, Salma Ahmed and her deputy Nyambura Kamau, who is the head of mission "to hire "their relatives."
The sacked woman's other colleagues who were also fired served as an  immigrant assistant and bilingual secretary respectively.
The three have sought legal redress that has sucked in the Kenya Community in Diaspora (France) led by chairman Stephen Kinuthia and Kinyua.
Their case will be heard at the French labour court next month.
They were kicked out of the embassy for allegedly lacking 'proper' work permits, yet they have held the same documents for years. The special work permit is a vital document which determines the status of stay, access to employment, medical care and banking, and is issued by the French Foreign ministry.
The finance assistant, who is on a drip, had served for 22 years, the immigration assistant for 28 years and the bilingual assistant for six years.
Towards the end of last year, they were told the permits were not valid, fired and the documents confiscated. Reeling with shock, the finance assistant fell ill and lapsed into a coma.
In a letter to the Foreign Affairs PS, the three insisted the sacking was unfair and a distortion of facts.
"We are yet to understand the actual reasons behind our dismissal. This is within the context of the irregular issuance of these same work permits that we are accused of holding, to relatives of both the ambassador and deputy ambassador, and employing them as local staff on higher start-up salaries, with insurance and retirement benefits, contrary to French regulations which do not provide for relatives of diplomats to be employed as local staff," reads the letter in part.
Curiously, in the dismal letters, copies of which are in our possession, Kenya's Deputy Ambassador to France, Nyambura Kamau, recognises the work permits as valid documents. This admission complicates the puzzle surrounding the sackings of the women who are now staring at deportation.
"As you are aware, your special resident card was returned to the Ministry of Foreign Affairs and International Development of France on Tuesday 10th November, 2015. The card was a legal document which authorised you to work at the embassy. On return of the document to the issuing authority, you ceased to be an employee of the embassy with effect from that date," stated Ambassador Nyambura.
Kinuthia alleges that due to his strained relationship with Salma and Nyambura, he was blocked from personally meeting President Uhuru Kenyatta when he visited France in April 2016.
But Ambassador Salma accused Kinuthia of being a troublemaker, claiming most Kenyans in the Diaspora did not approve of his leadership.
"He wants to be a leader but he is a controversial figure. People don't like him because he is fond of opposing economic policies. He has been sabotaging business initiatives and wants to impose leadership on the Kenyan diaspora who don't like him," she claimed and directed us to the Ministry of Foreign Affairs in Nairobi "for any information about the sacked employees.".
Foreign Affairs Cabinet Secretary Amina Mohammed promised to respond to the queries from The Nairobian after getting a briefing from Paris, but had not done so by the time of going to press despite several reminders.