Lord Delamere agrees to pay 49 cows to Kin of man shot by Cholmondeley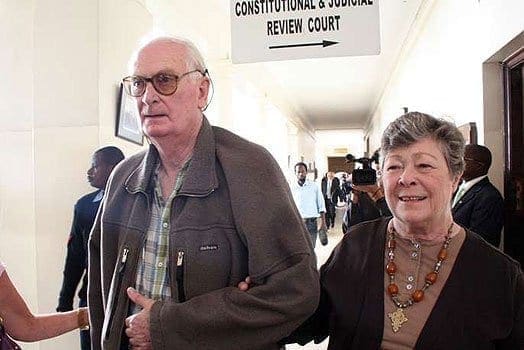 The Delamere family has finally agreed to compensate the kinsmen of the late Kenya Wildlife Service Ranger Mr Samson Ole Sisina.
Lord Delamere's son, Mr Tom Cholmondeley, was charged in connection to the death of Mr Sisina after a shooting incident in April 2005 at the Soysambu ranch in Naivasha.
On Thursday morning, the late Mr Sisina's kinsmen traveled to the vast Soysambu ranch where the negotiations between the two families took place.
A source, who is part of the negotiations, said the deal includes a demand for 49 cows by the Sisina family.
The deal comes days after Nairobi News revealed details of how Maasai elders recently conducted a ritual at the graveside of the late Mr Samson ole Sisina cursing his killers.
The family's spokesman told Nairobi News the rituals were so strong and should not be taken lightly.
He claimed the results had already started manifesting.
Mr Cholmondeley passed on at the MP Shah Hospital last week due to a heart failure.
MORE TO FOLLOW: