PHOTOS:See S.Sudan's Kiir, Machar Lavish Homes in Nairobi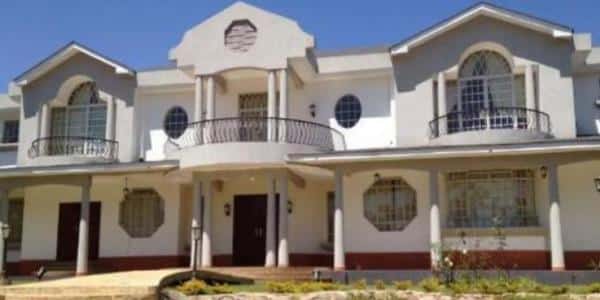 A report released by international watchdog Sentry has made shocking revelations on how the top leadership in South Sudan has used violence against their people to accumulate massive wealth, most of it being stashed in Nairobi.
Sentry, a watchdog organisation founded by acclaimed Hollywood actor George Clooney, titled the report 'Violence should not Pay'.
According to the report, presumed rivals President Salva Kiir and former Vice President Riek Machar have led their lieutenants in a bloody war while they continue to jointly swindle funds from the public coffers
Sentry reports that Machar and Kiir are actually neighbours in the upmarket Lavington estate in Nairobi.
Apart from the Lavington palatial home, the Machar family has another lavish home in Runda estate.
When it comes to education, four of Salva Kiir's grandchildren are reported to attend an expensive private school in Nairobi where the annual fee is Sh1 Million.
If you have been puzzled by flashy cars on the streets of Nairobi bearing South Sudanese number plates, wonder no more.
According to the report, when the Sentry visited the Nairobi home of General Paul Malong Awan – the Chief of Staff of South Sudan's army – the driveway contained five luxury cars, including three new BMW sports utility vehicles.
General Malong has an expansive home in the uptown estate of Nyari and was allegedly paid in a cash at a cost of Sh 150 Million.
The Clooney-led watchdog committee noted that the salaries paid to these South Sudanese public servants are not sufficient to sustain their lavish lifestyles that accord them safe havens in Kenya, Uganda, Ethiopia, and Australia.
Mr Kiir is paid Sh6 Million per year, which is about Sh500, 000 per month while Malong and Machar fall below him in the pay ladder.
The Sentry alleged that large sums of money have irregularly been moved through accounts in Kenyan banks held by major figures in South Sudan's deadly conflict
Here are some of the photos released by The Sentry:
-kenyans.co.ke