Budget committee to fly to US for study tour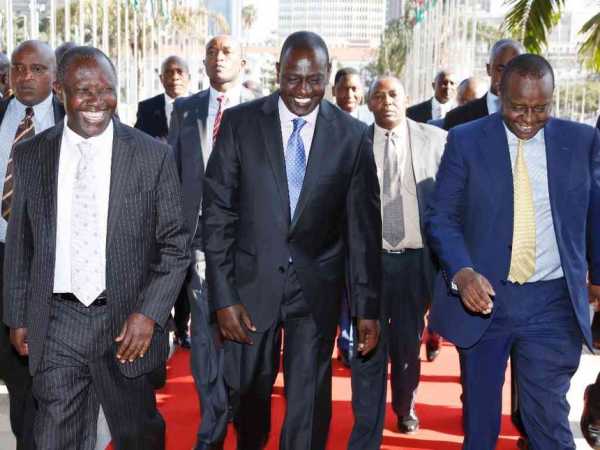 Some members of the National Assembly Budget committee will be flown to the US for a study tour on operations by their equivalent, as part of the process to reduce its membership.
The Budget and Appropriations committee, the largest committee in the National Assembly, has 51 members.
But there have been concerns that the number is too large and that the team's roles can be performed by 12 members drawn from the departmental committees.
The committee will draw its membership from the departmental committees if MPs pass proposed changes to the standing orders.
"We are looking at the standing orders so that at least three members from the 12 departmental committees are selected to be members of the budget committee," said a member of the Parliamentary Service Commission who did not want to go on record.
At least five clerks, led by National Assembly's Justin Bundi, will go to the US to study the workings of committees on budget making, legislation, oversight and representation.
There are no watchdog committees in the US, but the Kenyan system is steeped in the Westminster model.
Departmental committees in the US, popularly referred to as portfolio committees, carry out the watchdog role with respect to assigned ministries and departments.
In Kenya, the watchdog roles are carried out by the Public Accounts Committee and the Public Investment Committee. By nature of its mandate, the budget committee may also be assumed to be play a watchdog role.
In Germany, members of the budget committee are elected to represent their committees' interests.
"These members represent their committees. They speak what has been agreed on by their committees, not their personal interests," the source said.
In Kenya, there are functions that are a preserve of the budget committee and cannot be performed by any other team.
They include investigating and reporting on all matters related to coordination, control and monitoring of the national budget, and examining Bills related to the national budget including Appropriations and Finance Bills.
It is also the preserve of the committee to evaluate tax estimates, economic and budgetary policies and programmes with direct budget outlays.