Widow of slain cleric Aboud Rogo arrested, linked to Mombasa attack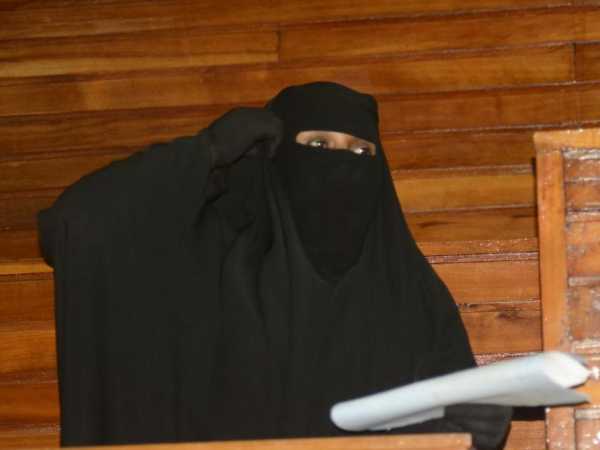 Anti-terrorism detectives arrested slain cleric Aboud Rogo's wife Haniya Saggar on Wednesday.
She was interrogated by detectives at a police station in Kilifi for a better part of the day.
A source within the police ranks said that the woman was taken for questioning over the recent terror attack at Mombasa central police station.
Three terror suspects were gunned down in the Sunday, September 11 incident.
The senior cop said that scanty details of preliminary investigations showed that calls were made before the attack.
"The issue is huge and we cannot talk more. We have picked her (Saggar) for investigation. We believe there is a lot since several local phone calls were made," he said.
Early November 2012, detectives arrested Rogo's son, Rumeissa Aboud Rogo, and Swaleh Abdul Majid during a raid at their house in Kikambala, Kilifi county.
The late extremist preacher was shot dead on August 27, 2012 by unnamed assailants in Mombasa as he was driving his wife to hospital.
Rogo was shot more than seventeen times in the head and died instantly, while his wife, Khaniya Said, was shot in the leg.
Haki Africa CEO Khalid Hussein said that ,they have been briefed about the incident and they rushing for rescue.
"We have heard about her arrest. We are now searching for her," he said.
Kilifi county police boss Wachira Mathenge could not be reached for comment