Kagame photo driving Moroccan King to the airport gets Kenyans talking
Photos of Rwanda President driving Moroccan King Mohammed VI to the airport after his visit to the county has set the internet ablaze.
Paul Kagame posted a photo on Facebook driving a black Range Rover with the king on the front seat.
The two were later seen chatting on arrival at the airport after fruitful talks during Mohammed IV's visit.
Guards were seen waiting for the King to alight from the Range Rover.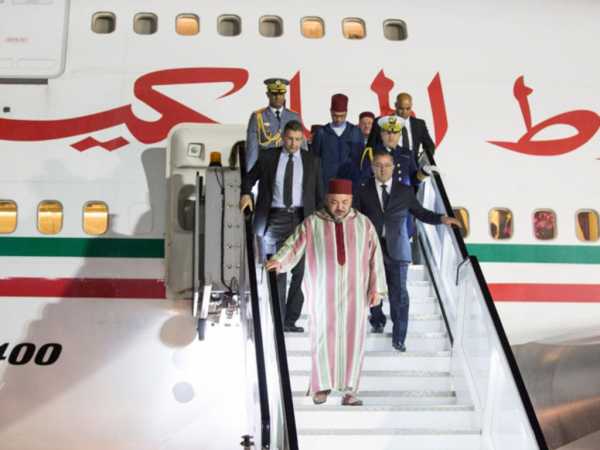 Moroccan King Mohammed VI, arrives in Rwanda on Tuesday evening. /COURTESY
Kenyans took to Kagame's page and posted messages of admiration for his humble gesture.
"Someone give us Kagame for just 2 years to end this corruption in Kenya," Silas Kiplagat posted.
Another Kagame admirer Musa Haji Goh posted: "This jacaranda man is one rare breed. .. I admire him and he earned my respect. .there are few like him but someone to compare him in Africa leadership .. I haven't seen or heard… I salute you Mr President."
"Thanks Mr Kagame (president of Rwanda). When you finish with Rwanda come back home and help us to solve the mess on our land – corruption, that is giving our president (Uhuru Kenyatta) sleepless nights. No one cares about labourers, all big fish go freely around and no one is doing any thing. Keep working hard for the best and better lives of Rwanda citizens," posted Anthony Gatimu [sic].
Despite the admiration, Kagame has been accused of clinging to power and running a dictatorial government since taking over after the 1994 genocide.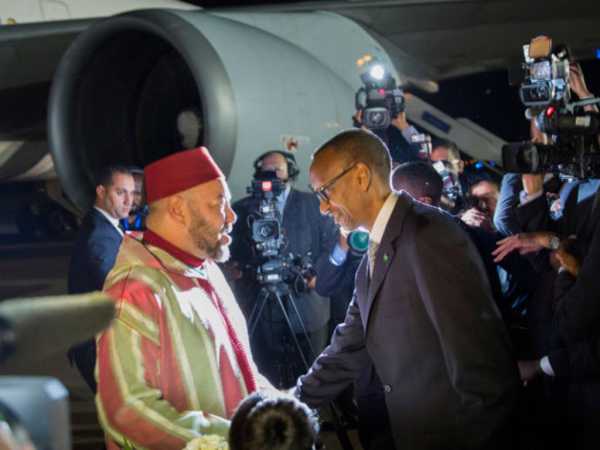 President Kagame welcomes the to Rwanda on his arrival at the airport. /COURTESY
The King visited Rwanda last week, marking the first tour of the monarch to East African states since coronation in 1999.
He was received by president Kagame and other senior government officials at the airport.
The three-day state visit to Rwanda came within the strategy designed by the King.
It was aimed at diversifying its partnerships and strengthening its ties with important players in Africa.
During his visit the king was accompanied by Crown Prince Moulay Ismail.
Mohammed VI visit comes months after Morocco announced its intention to return to African Union.
The King is also expected to tour Tanzania and Ethiopia.
-the-star.co.ke