Joho's relatives, friends homes raided, ransacked by police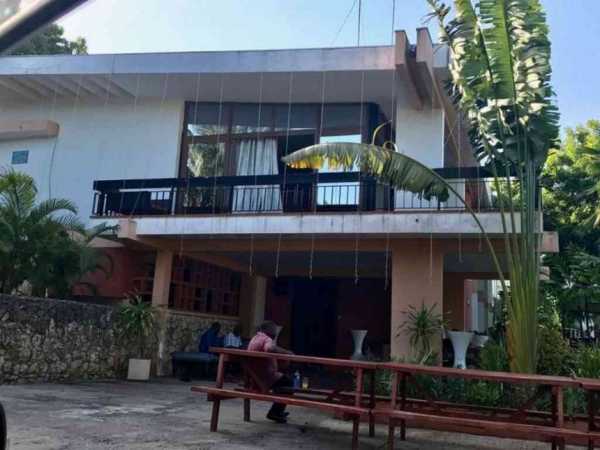 Police raided and ransacked the houses of relatives and friends of Mombasa Governor Hassan Joho on Friday morning.
Joho said immediately after that, the ordeal was by government operatives out to find his whereabouts since he moved from his Nyali home after his security was withdrawn.
Joho said the government has resorted to chasing after his friends and relatives since he refused to "budge and flirt" with Jubilee.
The Governor said the police officers' motives were unclear but that they must be sinister.
"My cousin and friends houses were full of police officers this morning. I'm told nothing was found," he said.
Joho refused to be assigned security by President Uhuru Kenyatta's Jubilee government, saying he did not know where they were from.
Several claims have been made after his guards were pulled away under unclear circumstances.
Some have said this was because he gave Uhuru a dressing down over the launch of projects at the Coast. Joho told the President, while he stood right next to him, that he has been taking credit for projects funded by outsiders.
Insiders at Vigilance House told the Star the government wants to plant officers to collect information about the county chief.
It has been said that Joho lost his security detail after they failed to give National Security Intelligence Service enough information about his plan to criticise the President.
This reportedly caused State House operatives to be unable to take preemptive action.
The trick was therefore to create a crisis by recalling the bodyguards and replacing them with those willing to play ball, sources have claimed.
But State House spokesperson Manoah Esipisu and IG Joseph Boinnet have denied foul play by the government, Boinnet saying the security was withdrawn as part of a reorganisation operation affecting all counties.
Officers freshly deployed to the Nyali home said they were told to leave as they were not needed.
Joho told a grand opposition rally on Thursday that he did not need Jubilee's security and that his people would protect him.
He said today that he did not care if they were sent there to spy on him, and that there was no official communication regarding their deployment.
The outspoken county boss said he had anticipated the raid and that he and those within his circle were psychologically prepared for the worst case scenario.
Even more speculation has surrounded the reports that Joho moved from the Nyali home on Saturday.
The Star could not independently verify that he did as he has many homes.
The Governor is now walking around with inspectorate officers and private security.
-the-star.co.ke