VIDEO: Caroline Mutoko reveals why President Uhuru is angry and abusing people
VIDEO: Caroline Mutoko reveals why President Uhuru is angry and abusing people
Radio queen Caroline Mutoko thinks she knows why President Uhuru has been so grumpy lately.
In her vlog, Caroline shared why the president has been in an angry mood lately blaming it on lack of sleep and water.
"Maaan! I hope that man (Uhuru Kenyatta) gets some sleep and water…coz sometimes I watch him am like "you are not sleeping and you are not hydrated"…and this is scary but he is in his element and you can tell from the way the crowds are responding to him," Caroline said.
She added:
"And also some of the things he says…you notice that some of the things he's saying are not coming out of here (points the gut) not here (points the brain)… si hapa (points the brain)… FROM THE GUT! And you know if you are younger Kenyan, that means you are probably somewhere between… I don't know… 25-35, and you are listening to some of the stuff he say and you are shocked…. You never heard the guy's dad. Trust me, it's genetic."
Source link-niaje.com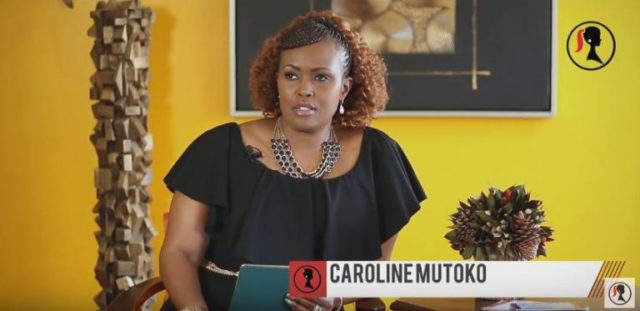 VIDEO: Caroline Mutoko reveals why President Uhuru is angry and abusing people