Billionaire Jackson Kibor arrested in Eldoret for trying to shoot son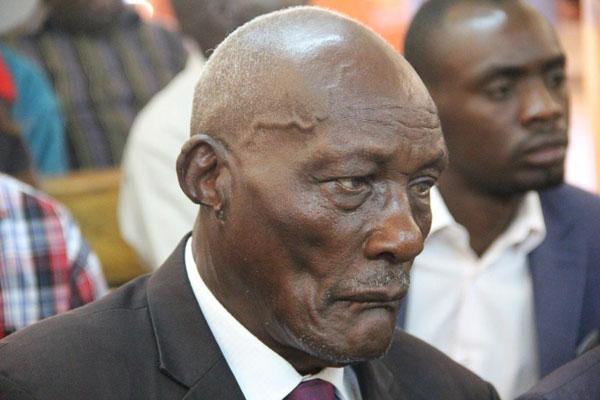 Veteran politician Jackson Kibor was on Tuesday afternoon arrested for attempting to shoot his son at his farm in Kabenes in Ziwa, Soy constituency.
Police officers who arrived at his home in the afternoon bundled him into their car and drove him to his other home in Chepseria near Chepkoilel.
It was not clear why the police took him there.
Journalists were told to wait outside as he was led in.
Mr Kibor has been accused by his son, Mr Ezekiel Kibor, of trying to shoot him on Thursday last week after they met at the farm.
A video of the purported shooting incident has been widely circulated on social media.
Mr Kibor has filed for divorce from Mr Ezekiel's mother. The case is ongoing.
"He (Jackson Kibor) came to the land and ordered my driver and workers to vacate immediately. He later removed his gun, aimed at me and pulled the trigger but the gun jammed, giving me the opportunity to escape," said Ezekiel on Monday.
Mr Kibor, however, claimed he was acting in self defence.
"I only removed the gun because my sons who were armed with machetes and 'rungus' wanted to attack me. I have even reported the matter to the police," Mr Kibor told the Nation on phone on Monday.
Source link-nation.co.ke