Wait Until I Die to Fight for My Wealth, Jackson Kibor tells Sons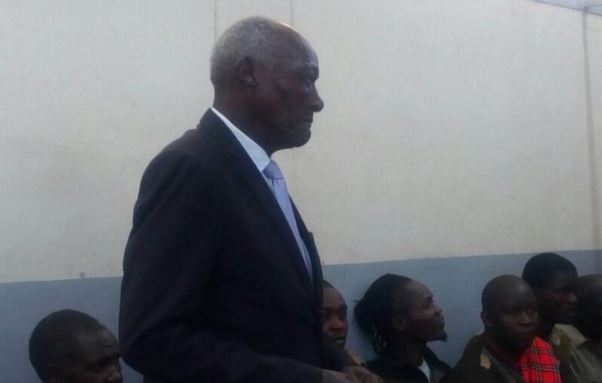 Jackson Kiprotich Kibor has told his sons to work hard for their wealth and keep off his until he dies.
The veteran politician and prominent farmer in Uasin Gishu is currently embroiled in a land dispute with his sons. This week he was charged in court for shooting at his son, Ezekiel Kibor at their Kabenes farm in Eldoret.
In an interview after he was charged and released on Sh100,000 bond, Kibor challenged his sons to work hard for their own wealth, just like he did, instead of eyeing his land and assets, valued at Sh 2 Billion.
"I worked hard to buy all this land. It still belongs to me…my children have no right to fight for it or disturb me claiming they want a share," he said on Wednesday.
"At the moment all the wealth, especially land, belongs to me. They should wait until I die to fight for it."
The former KANU chairman added that he will write a will on the distribution of his assets despite opposition by some of his sons.
"Those who think I am so old are wrong because I know what I am doing," he said.
Kibor owns more than 3,000 acres of land in Uasin Gishu and Trans Nzoia and has prime plots and buildings in Eldoret town.
Source link- nairobiwire.com