If the going gets tough in Diaspora, there is no shame in coming back home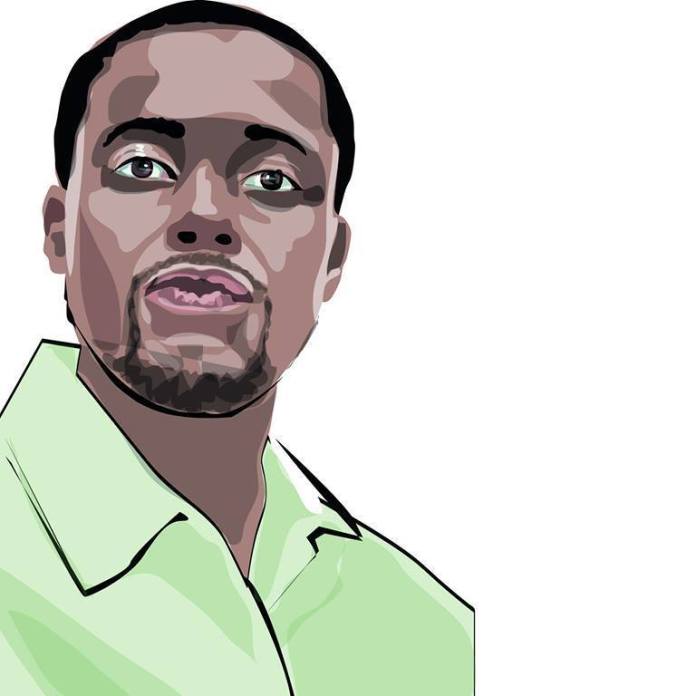 We all know of the American dream. That highly abstract and indefinable concept that promises anyone can make it in America if they hang in there long enough and pay their dues.
What many people don't know or prefer play possum with, is the fact that for some immigrants, it is an American Nightmare. For those who fail to make it in America, it is a terrifying prospect. As soon as the 'papers' expire, playing hide and seek with the law becomes a way of life, made all the more worse by Trump's xenophobic administration.
My Abagusii people have a idiom that loosely translates to, "living under regulated oxygen", which means to live in a situation where you can't breathe freely. The air you breathe is measured and regulated. That is how most illegal immigrants live.
Today, lets focus on those who find themselves at the bottom end of the barrel. Those end up escaping to alcohol and drugs to endure the nightmare. Those who end up in the streets. Those whose friends avoid them at all costs, because they have become a burden (nuisance), totally down and out. Those who can no longer sustain their life, a jail is a better place than their daily terrifying lives.
While living in New York I met Kenyans who were homeless and that killed me on the inside. One had been living in America since 1988. A medical doctor who for some reason he never quite explained had his permit revoked. He had been reduced to moving from one homeless shelter to the next, eating in church charities that offer food to the homeless and spending his free time in a Barnes & Nobles or a Starbucks when the bookstore closed. The other one had been living in the states since 1998. He had tried every trick in the book to get the papers; marriage, asylum and all but luck had never been on his side. He had opted to use the last option that any man can use, and thankfully it worked. But most of the Fall and part of winter of 2015, he lived in Manhattan, sometimes in homeless shelters, often sleeping in trains, eating left-over pizzas and junk food from New York's tens of thousands of restaurants.
The two middle-aged men had their valid reasons for their homelessness and their reluctance, if total unwillingness to come back home. The medical doctor had lost his parents and had not been in touch or contact with any  of his living relatives. Understandable,  having lived in America for 26 years at the time. The other  man too, had little to no prospect of ever adapting to a normal life in Kenya. 18 years is such a long time to make it back home, especially when you don't have any discernible investments. There were other reasons that I can't disclose in this platform.
Traveling to Maryland to visit friends over that Christmas, I was told of more horror stories. Children of affluent Kenyans who never finished college, took the ruinous path of drugs and alcohol addiction and now they are condemned to a life of misery in the streets or in the inner cities. They have totally given up on life waiting to die.
I remember Justo Otongo, a member of the Afro-rock band based in Washington DC telling me of a Kenyan who lost it in America. They persuaded him, even offered to fundraise for him and did everything to convince him to come back home, but he could not heed their advice. The man was homeless and was at the tether's end of his life. When winter struck, he could not find, really afford, a warmer place. He died of pneumonia
Cut it
Cut it. Cut it guys. I think if you realise it is not working in America or any other foreign country, you can always come back home. Africa is not as black as it is painted. You can actually live and make it in Africa. If you won't make it, you can at least live with little, but with dignity.
I realized some young men who leave Africa in their early 20s, to study in the US, want to remain behind and risk ending up in the streets. Once their Visa expires, they have to try a marriage of convenience, and this sometimes backfires with reverberating repercussions that can last a lifetime. There are also men whose pullout game is too weak and they end up being entangled in child upkeep cases so that they will work the rest of their life to sustain the life of the child and the woman and this has torn apart many a man, not just Africans but even Americans, black and white.
Gossip
It is one thing to hold on, hoping that things will get better. And it is another to be rational and count your loses and go back home. Back home, people are not as judgmental as you think. Don't be afraid or ashamed of coming back with nothing. People are not as gossipy as you think. Even if they were gossipy, the Swahili people have a saying, "watasema watachoka, kisha watalala" (they will talk and they will become tired and then they will sleep) which means, people will always talk, gossip and all, but at the end of the day, they should not stop you from doing the right thing.
Even so, the only advice to anyone immigrating abroad, try and invest whatever little you have back home. Try and save whatever little cash you make. Always keep in touch with your friends and relatives. An occasional call, chat, dollar sent, will always cement your relationships with kith and kin. Even when you are broke, it doesn't mean that you disappear. Always talk to people. They can offer you a soft landing should things fail to work. Growing up is realising that people don't really expect much as we often assume. Even greetings and an honest chat about how shitty life is, is often acknowledged.
And if you are a sensible man and you know someone whose things are not quite working out, advise them to come home. Fundraise for them, if you have to, but ensure they come back to suffer here. Because suffering in Africa is far much better than suffering in America.
Lastly, like the prodigal son in the Bible, people are always relieved to see their son or daughter back in one piece than hearing of their suffering abroad and there is nothing they can do.
By Silas Nyanchwani
Source link-awmagazine.org