Court orders Kabogo to pay Waititu Sh5.3m for academic papers case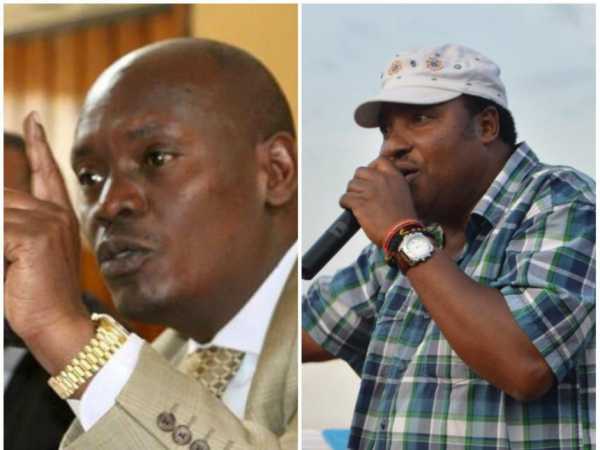 The High Court has ordered William Kabogo to pay Kabete MP Ferdinand Waititu Sh5.3 million over a case challenging the credibility of his academic certificates.
The fee arose from a suit the Kiambu Governor filed, questioning the Panjab University degree that Waititu holds.
Milimani deputy registrar Sharon Mwayuli issued the orders on Wednesday after Kabogo's petition challenging Waituti's university degree was dismissed by the court.
The MP won the suit last December after a court ruled it lacked jurisdiction to meddle in the dispute.
The Kabete legislator moved to court early this year in a bid to compel Kabogo to offset the Sh50,960,422 he accrued from March 14, 2016 to date.
Waititu's court document say the amount sums up the total incurred from the moment he instructed lawyer Harrison Kinyanjui to represent him in the suit.
Kinyanjui had told the court to consider "the amount of work he devoted to the proceedings and the time he consumed researching and doing follow ups".
Kabogo, in his bid to bar Waititu from contesting in the August 8 general election, challenged his integrity and academic qualifications.
The Governor had also accused Waititu of identity theft.
He alleged Waititu was using another person's academic papers and did not have any post-primary school education, let alone a degree from the university in India.