Baltimore Leaders, Activist Demand Answers From ICE At City Hall Immigrant Rally

Following rumors and immigration raids, Baltimore religious leaders are demanding answers. They say city parishioners are living in fear and deserve clarity from Immigration and Customs agents.
A few dozen people went to rally/march at City Hall Thursday morning and took their message right to Homeland Security's front doors.
"There's a lot of rumors about who's going to be picked up, when are they going to be picked up. ICE agents following immigrant people," said Pastor Joe Muth of St. Matthew Church.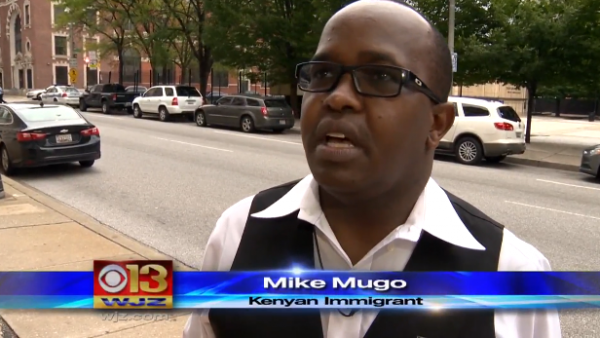 Two weeks ago, 28 people in Baltimore were arrested during a four-day immigration crackdown by ICE.
More than 50 religious leaders and activists are protesting now seeking answers from ICE.
"Enough is enough," said City Council President Jack Young. "Meet with us, that we can sit down and iron this thing out and do the right thing."
After sending three letters, the leaders and activists hoped showing up to the door of Homeland Security will get their questions answered.
Mike Mugo, a Kenyan immigrant, knows the uncertain feeling.
"We're living in fear," Mugo said. "In fear, you know, because even if you're legal, you know, you don't walk around with your papers stamped on your face. And every time someone hears that accent, they think 'oh, he is another person.'"
No meeting took place Thursday, but the leaders and activists vowed to come back.
The march was led by three Baltimore-area organizations working together for immigrants rights.
Source link-baltimore.cbslocal.com