Kenyan film making headlines abroad, eyeing the Oscars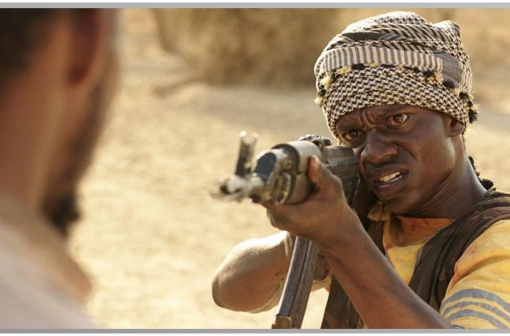 According to Lightbox Africa co-founder Bramwel Iro, to come up with the best creations one has to work with others and share the glory. That is how they are making it big at Lightbox
Watu Wote, done Lightbox Africa, stands a chance of being nominated in the Best Short Film category for the 2018 Oscars
In April 2015, a bus travelling to Mandera was attacked by terrorists near a small town called El Wak. During the attack, Muslim passengers who'd been exonerated by the terrorists opted to protect their Christian counterparts, declaring they would either live together or die together.
This selfless act reverberated around the world. When a group of students from Hamburg Media School came to Kenya to tell this story as a graduation short film, they were introduced to Bramwel Iro and his team at Lightbox Africa.
This partnership resulted in a multi-award-winning film, Watu Wote, which collects an award at the Student Academy Awards this month.
Like many monumental achievements, the journey had its challenges and hours of hard work and preparation. Bramwel, 31, talks to Hustle about it.
Before we get into the film, tell us a bit about your company.
Lightbox Africa is a production company that focuses on telling compelling, exciting and informative human interest stories. It was founded in 2012 by four partners: Linda Ogeda, Samuel Soko, Brian Byaruhanga and myself. Brian has since left to pursue other interests.
We'd recognised that films have the power to influence the culture and perceptions of people, and we wanted a piece of that. We wanted to tell stories that resonated with the truth of who and what Kenyans are.
What was your first project as Lightbox Africa?
It was a 2013 short film called Hamsini targeted at promoting peace in that year's elections. I particularly enjoyed our work on Lets Play Pretend shortly thereafter, which we shot with Moi University students as one of their film projects.
Isn't it ironic that years later your flagship project, Watu Wote, is also a student film?
It is. But more than that, I believe when we're not afraid to work with others or share glory, we make the best creations. That's how great films around the world are produced.
Now, take us through the journey of Watu Wote.
One of my good friends was approached by a student of Hamburg Media School (HMS), Tobias Rosen, who'd travelled to Kenya to research on the story of the Mandera massacre.
He was looking for a production company to collaborate with. It didn't take much to convince us it was a project we wanted to be a part of.
I was later introduced to Katja Benrath, Felix Striegel and Julia Drache, who formed the rest of the HMS team. What ensued was a Kenyan-German collaboration.
Brain Munene and Alexander Ikawah advised on the script, Krysteen Savanne was production manager, and Matrid Nyagah, Tobias and myself produced it.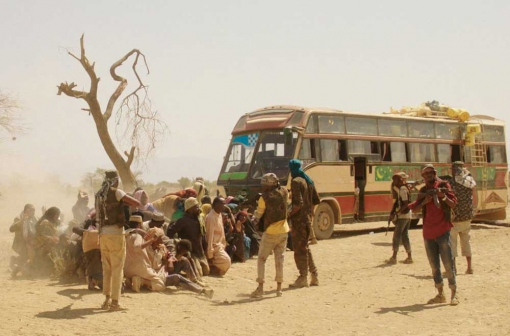 Stories based on true events are usually sensitive ones to tell. What were some of your challenges with scripting?
Authenticity. We didn't want to be those people telling a story that happened in Mandera and the scenes looked like they were shot in a field somewhere in Karen. Audiences are not stupid.
So a team travelled to the places the event actually happened. They talked to victims of the attack, their friends and relatives. They got as much detail as they could and took in the atmosphere and culture of how they lived.
When we were writing, we took creative licence, but the soul of the narrative remained true. It took about two months to complete the script.
Where did you shoot the film?
We had locations in Eastleigh, River Road, Mwingi, Ngomeni and Magadi.
What were some of the challenges of these locations?
Most people aren't used to seeing a large film crew closing off part of their streets, but the cops and local authorities were a great help.
Mwingi and Ngomeni were far easier locations because they are fairly populated towns. But Magadi was hot, dusty and with no running water in our accommodation. We were travelling in two buses, one carrying cast and the other carrying crew. In total, we were about 120 people.
Most of us ended up sleeping in tents because we'd taken up every single shred of accommodation available. However, our catering was excellent, and that made up for everything else. Good catering in film is a must.
How many days in total did you shoot for?
We shot for 12 days, with travel, rest and rehearsal days in between. Some scenes wrapped relatively quickly, others, like the attack scene, took five days.
Who comprised of your cast and crew, given your collaboration?
I'd say 90 per cent was Kenyan, a fact I'm very proud of. It was directed by Katja, and Felix was the director of photography.
Friends and family of the Hamburg team came over to work on the production, and two American actors, Faysal Ahmed and Barkhad Abdirahman, who had featured in Captain Phillips as cast members, joined the team.
We also had volunteers from the African Digital Media Institute. The post-production was done in Germany.
Some people argue that a Kenyan film should have an exclusive Kenyan cast and crew, what are your thoughts on this?
It all depends on what someone's end game is. Is your end game to make a movie by Kenyans or is your end game to tell a Kenyan story so well that it transcends our borders and is recognised all over the world?
I choose to tell a good story. If that means I have to get some cast members internationally, I will. If it means I have to co-produce with a foreign company, I will. Look at the result we got from Watu Wote. That's the power of collaboration.
Was it a deliberate move to take your movie into the film festival circuit?
Graduation films from HMS are normally entered into festivals by the school itself. Watu Wote was always pegged to be a festival film simply because it's a short film and it's difficult to screen that in a movie theatre. The distribution was handled by HMS.
We got accepted in over 25 film festivals and won 11 awards, including the Narrative award at the Student Academy Awards.
What, exactly, are the Student Academy Awards?
It's the Oscars for students. The best part about these awards is that all winners immediately qualify for the Academy Awards (Oscars). Watu Wote now stands a chance of being nominated in the Best Short Film category for the 2018 Oscars.
Very few Kenyan films produced with a predominantly Kenyan cast and crew have gained recognition internationally, why?
I think that our main problem is creating stories for ourselves and not our audiences. If we are looking to reach an international audience, then we have to tell our stories in a way that they can relate to.
Watu Wote is considered a low-budget film internationally. Why? Because film out there is big business. There are so many investors, institutions, production and distribution companies around the world desperately looking for new stories.
We have the stories and the skilled crews to shoot them; they have the money and distribution arms. What we need is a link between these people.
Does Lightbox Africa intend to be that link?
Eventually, yes. We're still a fairly young company. In some ways, we already are that link, at least for our own projects. We're currently working on a feature documentary that's due for release in the second half of 2018 and are in development of a feature film, whose financing has been done in that very way.
There are people right now who have the muscle to do this on a bigger scale. Take broadcasting houses, for instance.
If they view themselves as partners with independent producers and collaborate in developing content for international distribution, they could tap into lots of talent and large reserves of distribution income, kill their reliance on advertising revenue and put money in everyone's pockets.
In the same way broadcasting companies opened up the market for local talent, they can open up the market for vibrant and vast international distribution.
We can't keep circulating the money in Kenya. There are simply not enough of us. We need to go outside.
Which brings us to your current financial standing as Lightbox Africa.
This year we're set to turnover approximately Sh30 million, which is really just a drop in the ocean. There is so much more to be made.
Source link-sde.co.ke