Maasai Mara voted Africa's leading national reserve
Maasai Mara voted Africa's leading national reserve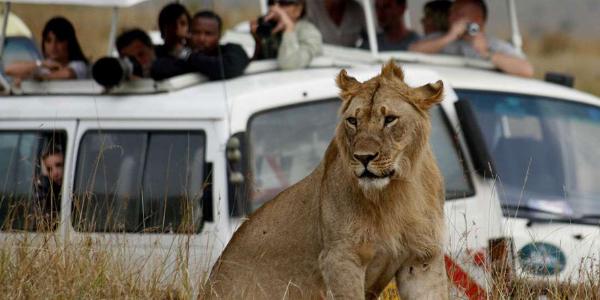 Kenya is once again on the global arena after the popular Maasai Mara National Reserve was voted Africa's leading national park at the World Travel Awards 2017.
The Mara overcame fierce competition from Kruger National Park in South Africa, Serengeti National Park in Tanzania, Central Kalahari Game Reserve in Botswana, Kidepo Valley National Park from Uganda and Etosha National Park from Namibia during the Tuesday evening event in Kigali, Rwanda.
Diani Beach in Kwale County was voted the continent's leading beach destination for the fourth year in a row after beating competition from beaches in South Africa, Mozambique, Zanzibar and Egypt.
"We have recognised the leading lights of African tourism tonight and I wish to offer my heartfelt congratulations to all our winners," said World Travel Awards founder and president Graham Cooke.
World Travel Awards serve to acknowledge, reward and celebrate excellence across all sectors of the global travel and tourism industry.
Kenya Tourism Board beat 10 other agents in Africa including the Egyptian Tourist Authority, Moroccan National Tourism Organisation and South African Tourism to come up tops for the sixth year running.
National carrier Kenya Airways bagged two awards after it was voted Africa's leading airline and Africa's leading airline- Business Class.
Source link-nation.co.ke