Kenyan Diaspora Bishop dies in a car accident while visiting Kenya
Kenyan Diaspora Bishop dies in a car accident while visiting Kenya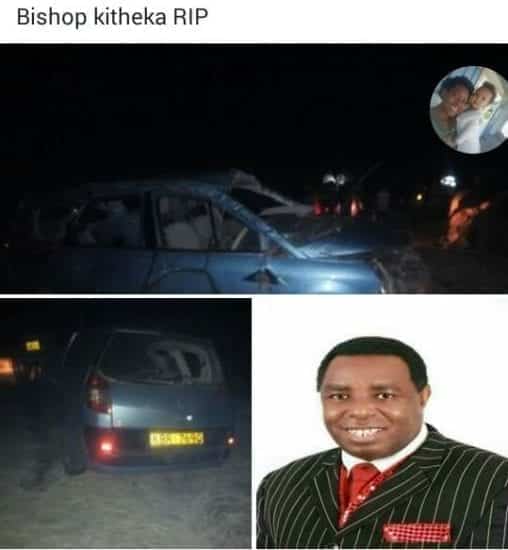 Bishop Josephat Kitheka,a pioneer of Kenyan churches in UK passed away in a road accident in Kenya on 23rd November, 2017. Bishop Kitheka was the founder of the Vision for Zion ministries in both Kenya and London.
The accident happened in Mwea in Kirinyaga county while he was visiting Kenya. Pray for his family.
Following the promotion to glory of our beloved Bishop Dr. Josephat Mutheni Kitheka, prayers and celebration of life services will be held daily from Sunday 26/11/17, 6.30 pm to 9.30 pm at The Full Gospel Church,1 Albany Road, Chadwell Heath RM6 6BS everyday.
For further information, please contact: Mrs Kitheka on 07448182344 or Pastor Joseph – 07417432893, Pastor Milan – 07738246851, Pastor Johnson – 07762157047.
Bank details: Paul Mutheni, Halifax bank Sort Code 11-04-53 and Account no. 12836362. Please put your name as reference thank you.
Source –Misterseed.com
Kenyan Diaspora Bishop dies in a car accident while visiting Kenya