Kenyans go Crazy on President Uhuru Kenyatta along Thika Road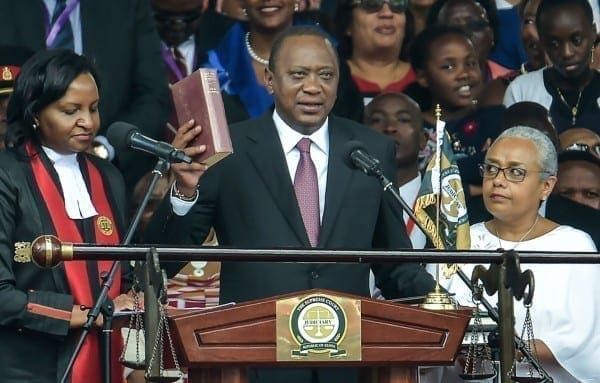 As President Uhuru Kenyatta was leaving Uhuru Gardens primary school, a crowd had already formed outside the gate. They demanded that the president address them, one man took the opportunity and made a good sale. He sold around three bananas for a couple of thousand shillings.
By Mr. C.E.O
Thousands throng Kasarani to witness the inauguration
It was pomp and colour at  the inauguration ceremony of President  Uhuru Kenyatta and his Deputy William Ruto at Kasarani Stadium as Kenyans glad to see the end of what had become an endless electioneering period turned in their thousands and through cheers, song and dance expressed their excitement.
Several people were injured as they tried to force their way through the stadium gates which at the time was already full beyond capacity.  Police were forced to fire teargas canisters to contain the crowd.
VIDEO: Kenyans go Crazy on President Uhuru Kenyatta along Thika Road