Death Announcement for Simon Muchiri-Father of Mrs Mukundi of Baltimore, MD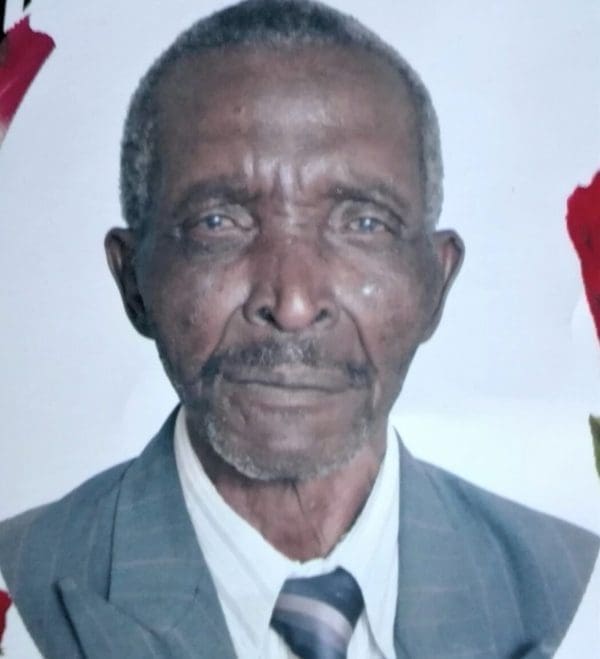 The family of Dr. & Mrs. Paul Mukundi regrets to announce the death of their father, Mr. Simon Igokoh Muchiri, which occurred in Nyeri at Consolata Hospital Mathari's   ICU after a critical illness.
Mr. Simon Igokoh Muchiri was the son of Muchiri Hungu and Wangari Muchiri. He was brother of the late Hungu Muchiri, the late Mwangi Muchiri, Ngaii Muchiri, and the late Wamooko Muchiri.
The deceased was the husband of Mrs. Rahab Nyakwea Igoko, and father of Beatrice Wanjiku, Esther Wangechi, Mary Njeri Mwaniki, Lucy Wambui Mukundi (of Baltimore, Maryland), Peter Thungu, Jonah Kariuki, Agata Wanjiru, and Charles Hungu. He was the grandfather of 18 children.
Family and friends will meeting on Wednesday (09/05/2081), and Friday (09/07/2018) from 6pm for prayers and to raise funds for outstanding hospital bill and family's travel expenses @ the Mukundi's: 143 chapeltowne Cir, Nottingham, MD 21236.
A memorial service will be held on Sunday, September 9, 2018 at Faith & Grace Worship Center beginning at 2:00pm.
The address is: 10012 Harford Rd, Parkville 21234.
The body leaves Consolata Hospital mortuary, Nyeri on Wednesday 9/12/2018 at 9am for burial on the deceased's farm Ruirie, Mugunda Location, Kieni West Constituency, Nyeri County.
For more information, please contact:
Dr. Paul Mukundi-443 554 4235
Mrs Lucy Mukundi- 443 554 3906
Pastor Dr. Francis Lando- 443-824-6321
Gladys Gichomo- 4105986859
Alex Ndara- 410-375-6736
Mrs. Muchene- 443-846-2679
Nginda Hiram- 4437636710
David Kimari- 443-326-1759
For cash app, please use: $PMMukundi and $LucyWmukundi.