How I was hired to kill Idriss Mukhtar – David Mwai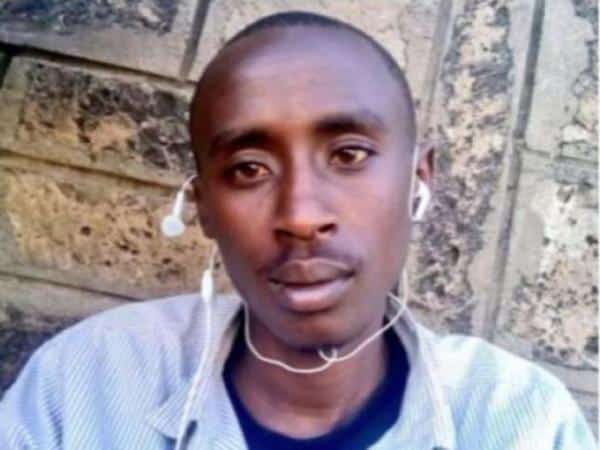 David Mwai, the assassin hired to kill the former Garissa finance boss, confessed to police that the initial plan was to kidnap and poison Idriss Mukhtar but he took too long and instead was ordered to shoot to kill.
Plans changed after Mwai hadn't been able to abduct and inject him with hydrogen peroxide for three weeks, police said they were told. The chemical induces a heart attack or stroke.
Mwai, 27, died last Friday at the Parklands police station cells where he is said to have committed suicide. A postmortem revealed he died of strangulation.
But before he died, he said a man whom police are holding — Mohamud Hussein Aden — ordered him to get it over with and shoot Mukhtar to death. He was shot once in the head on August 19 in Kileleshwa, but not killed. He is in critical condition.
Garissa Governor Ali Korane was arrested, questioned by police and released.
The motive was said to be Mukhtar's intention to raise the issue of Korane's fake academic papers. Korane has denied any connection to the attempted murder.
Mwai recorded a statement with police on August 28. Details of more than one month's planning were revealed to the Star.
He told the investigators how he was approached by a former schoolmate, identified as Juliet Njoki, who told him a friend wanted a man killed. The pay was to be Sh500,000.
Njoki, who has two children, lives in the same neighborhood of Chokaa along Kangundo Road, where Mwai lived. He had two children.
Njoki said her friend had been conned out of Sh500,000 and his sister had been conned out of Sh6 million by the same person.
Then began a month of plotting and hunting for Mukhtar.
On July 28, Mwai and Njoki held their first meeting at a hotel in Ngara where a man identified as Moha was introduced.
It has since emerged that the Moha is the suspect whom police have identified as Mohamud Hussein Aden. He is being held in connection with the attempted murder.
Mohamud and Njoki would be blamed for planning and financing the attempted murder.
Investigators say Njoki has a close relationship with Mohamud. She is being held at an undisclosed police station.
At the hotel meeting, Mohamud quickly introduced the agenda — eliminating the man whom he said had conned him and his sister.
He also produced a photograph of the target. Investigations have revealed that the photo was that of Mukhtar.
Mwai was also furnished with details of Mukhtar's vehicle for easy tracking around Nairobi.
Mohamud paid Sh50,000 as a deposit for Mwai to kidnap and inject Mukhtar with hydrogen peroxide.
After three weeks, Mwai had yet to accomplish his mission. It was then that Njoki summoned him to a meeting in a hotel at Yaya centre. She did not attend but Mohamud did.
He was visibly agitated and demanded to know why Mwai had taken so long and was yet to complete the mission.
Mwai told him that the plan to kidnap Mukhtar and poison Mukhtar was unworkable.
Mohamud then offered to provide Mwai with the Ceska pistol that was used to shoot Mukhtar. Police have recovered the pistol.
The next day, Mwai met Mohamud at the same hotel where he was given the weapon in a paper bag. Mwai also received Sh2,000 for the use of his motorbike.
Mwai was not familiar with guns and called on his friend only identified as Muchiri, who knew how to shoot.
For the next five days, Mwai and Muchiri trailed Mukhtar but failed to shoot him because the location wasn't right.
Mwai later met Mohamud and told him he hadn't found the right location to kill Mukhtar.
Mohamud suggested a new location in Kileleshwa, a new mosque Mukhtar had been frequenting.
On August 19, nine days before his arrest, Mwai and Muchiri were watching a football match at a bar in Dandora.
At about 7pm, Mwai received a call from Njoki who told them Mukhtar had been spotted at a mall in Kileleshwa.
It took them two hours to reach the White Star hotel in Kileleshwa, where Njoki was waiting, watching for Mukhtar.
At about 9 pm, the two men walked into the hotel where Mukhtar had been spotted.
The pair waited for 20 minutes and then they spotted a vehicle reversing. They identified it as Mukhtar's car and immediately Mwai opened fire.
"I moved towards the car, fired one shot and I realised the gun had jammed. I pulled the trigger about three more times in vain," Mwai said in his statement.
Mwai and Muchiri fled the scene on the motorbike but were captured on CCTV. Mwai later called Njoki telling her he had completed the mission.
To his surprise, Njoki informed him she had witnessed the whole shooting as she was seated at a restaurant in the same building.
The pair rode to Dandora, hid the gun in Mwai's house and boarded a matatu back to the city to meet Njoki.
Then the three took the same matatu back to Dandora. On the way, Njoki handed Sh300,000 in cash. Mission accomplished. Or so they thought.