The Chinese man…monkey insults and how it all started
The tantrums that got Chinese motorcycle dealer Liu Jiaqi in trouble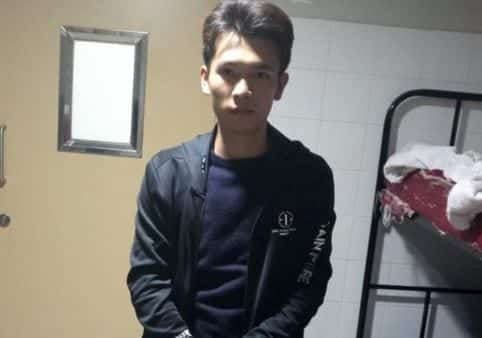 Liu Jiaqi, the man who called President Uhuru Kenyatta a monkey, has been working in the country for over eight months now.
The man nicknamed as 'Judge' at the Ruiru based motor cycling company – Sonlink (K) Limited- was caught on camera hurling insults at a Kenyan employee and threatening to sack him when he returns back to china.
"The company has about 8 Chinese and 12 Kenyans and all the Chinese here are our bosses and we do not know who is the overall boss. Insults here are a common occurrence and we just persevere to keep our jobs," the employee said.
According to an employee of the company, the incident happened after a business trip to Machakos went wrong.
"We went for a business trip, looking after our customers. Our official vehicle was busy so that is why we used an Uber."
The team had visited Matuu and Machakos soliciting new business for their motorcycles assembled in Ruiru.
But the Uber driver had under estimated the work ahead after they ended up spending five days on the road. He would complain that he had under quoted since he was not told the full details of their trip.
After the standoff persisted, the Uber driver decided to report the matter to a police station in Machakos. He was demanding for Sh12,000 more for the job done but after negotiating at the police station, they agreed that their Chinese host pays an extra Sh6000 instead.
After he was paid the Uber driver drove off and left them stranded at the police station and they had to look for other means back to Nairobi.
It is after they left the police station that their Chinese master became hostile. He was livid and hostile. He started hurling insults all the way to their offices in Ruiru and accusing his Kenyan employee of doing nothing to help him.
"The Chinese was not happy. He was angry that the Kenyan on the trip was not helpful. When he arrived in the office he reported the matter to other Chinese managers here and asked that the Kenyan is fined," the employee narrated.
"He wanted to fine him Sh2000 or give him a warning letter and that is when the matter escalated and he started insulting us saying we look like monkeys and are poor," he said.This comes a day after President Uhuru Kenyatta completed a visit in China to secure Kenya more loans.
Kenyans have come out to condemn the Chinese man who was arrested last night.
This comes a month after the Standard exposed racism at The Standard Gauge Railway (SGR) where Kenyans were not allowed to eat or share sitting tables and office vans.
This is how the conversation between the employer and the employee went down:
Employee: You can report him (uber driver) to the police or if he was unfair to you. Why are you diverting your anger on me?
Chinese man: Really? Because you are Kenyan…
Employee: So you are punishing me because I am Kenyan?
Chinese man: Everyone, every Kenyan is like a monkey, even Uhuru Kenyatta all of them are monkeys…
Employee: The President of this country?
Chinese man: Yes, sure you can go to court… who has the evidence… so this is why I have to give a letter to you to resign
Employee: Judge, I think you should go back to China…
Chinese man: Really? And why do you have to stay here?
Employee: You see, even if you fire me….
Chinese man: I will fire you when I go back to China
Employee: No problem, I will not work here forever, but whatever you are doing is extremely wrong
Chinese man: I don't care, I don't like you, like monkey people you smell bad, and poor, foolish and black… white not the bright people, like Americans?
Employee: Why are you coming to do business in Kenya if we are black and poor, why is it that you need our money?
Chinese man: Money is important
Employee: Money is important? Why don't you go and look for money from the fellow whites why are you coming to Africa, specifically Kenya? We are dark and poor, why are you coming for our money? If we are poor why don't you give us the bikes for free.
–standardmedia.co.ke