Mwilu's lawyer accuses CJ Maraga of betraying his deputy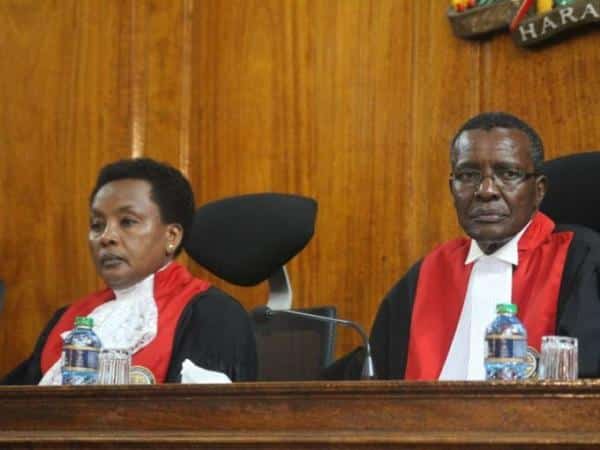 Chief Justice David Maraga has been accused of betraying DCJ Philomena Mwilu when he agreed to her arrest for corruption claims.
Deputy Chief justice Mwilu`s lawyer Nelson Havi said that is double standards. He cited an investigation in the CJ's office in 2017 in which Supreme Court Registrar Esther Nyaiyaki was shielded.
Nyaiyaki was on the spot over allegations of using forged documents in the presidential petition.
"CJ Maraga lawfully objected to attempts by DCI, EACC and DPP to question, arrest and charge Supreme Court Registrar Esther Nyaiyaki," Havi tweeted.
He added that Maraga's failure to act likewise in the matter of Mwilu has jeopardised the independence of the Judiciary.
During the presidential petition, IEBC chief executive officer Ezra Chiloba told investigators the judges probably relied on forged documents — different from those submitted by the electoral agency.
In the standoff, the Judiciary declined to cooperate with the multi-agency team probing the matter first raised by lawyer Kioko Kilukumi.
Chief Registrar of the Judiciary Anne Amadi had asked the Ethics and Anti-Corruption Commission (EACC) to seek a Supreme Court order if it is keen to probe Nyaiyaki.
In a letter to the EACC dated September 25, 2017, Amadi acknowledged receipt of the anti-graft commission's complaints whose particulars, she said, had not been notified to the Judiciary.
Amadi, however, said the documents sought by the anti-corruption agency were submitted to the Supreme Court and can only be released by a court order.
In her response to the CJ, Nyaiyaki said the law gives the Judicial Service Commission the powers to investigate her for any impropriety.
Mwilu was arrested on August 28, 2018, over charges linked to the collapsed Imperial Bank where she allegedly received Sh12 million and tax evasion.